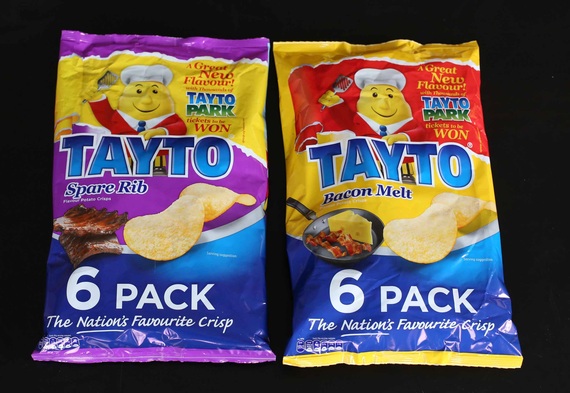 The results are in- Bacon Melt and Spare Rib are the latest flavours to be added to the Tayto family.
500 of Tayto's Top Secret Taste Testers worked hard to choose the flavour combos most deserving of the 'Tayto' name and the winners will be on shop shelves soon. Yum!
As if this wasn't exciting enough, there are even more reasons to love the famous Irish crisp. To celebrate these limited edition flavours, Tayto Park will be holding a 'Flavours Day' on 5
th
Oct. where there will be a plentiful supply of packets and one lucky family could bag €3,000.
To let Mr Tayto know which new flavour is your favourite, find @MrTaytoIreland on Twitter and add #BaconMelt or #SpareRib along with #FlavoursDay to your tweet.