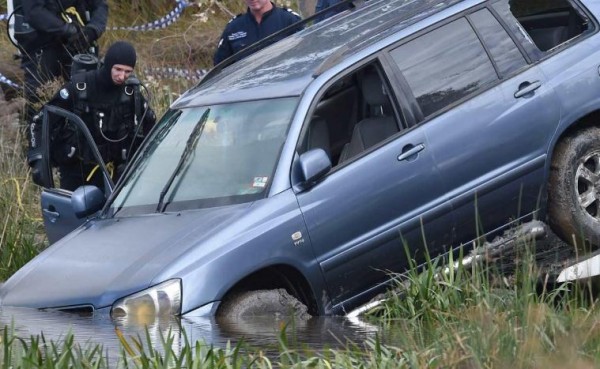 Mum-of-seven Akon Guode has admitted to killing three of her children by driving into a deep lake, a court has heard.
She has also pleaded guilty to the attempted murder of a fourth child, who was in the car at the time.
Akon Guode pleads guilty to murders of children who were driven into Wyndham Vale lake –… https://t.co/I9WzaUpKEo pic.twitter.com/DZ1HG4U0fd

— Melbourne Informer (@melbourneinform) January 16, 2017
Akon killed one-year-old Bol and four-year-old twins Hanger and Madit back in April 2015 when she drove her car into a lake in southern Australia.
Six-year-old Alual, thankfully, managed to survive the ordeal.
According to the BBC, Guode, who is originally from South Sudan, pleaded guilty to one count of infanticide, two counts of murder and one count of attempted murder in the Supreme Court of Victoria.
Mother pleads guilty to murdering kids https://t.co/5WQziwA7Vw #AkonGuode #7News pic.twitter.com/KqRM10DBXD

— 7 News Sydney (@7NewsSydney) January 16, 2017
The 37-year-old has been living in Australia since 2008, and was described by her husband, Joseph Manyang, as a "loving mother".
A witness told the court that she saw the car deliberately being driven into the water.
Mother Akon Guode admits killing three children by driving them into lake #London https://t.co/qFR2Zv8DMk pic.twitter.com/uyaWd6pWLp

— londonuk (@london_uknews) January 16, 2017
Akon is due to appear in court for her trail in January.