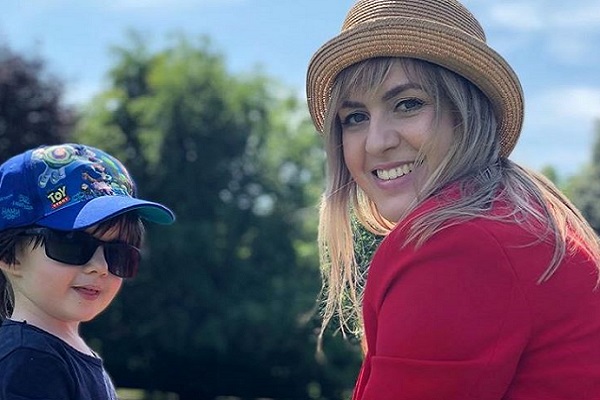 An Irish blogger has reached out to the public to help make her terminally ill son's 4th birthday extra special. Yavanna Keogh, aka Makeup Monster, asked her followers to send birthday cards to her son Oscar, who has been diagnosed with an incurable brain tumour.
The mum took to Instagram to seek help: "We have a BIG favour to ask. Oscar turns 4 on the 24th of June and this is a very important birthday. We have no guarantees that there will be another."
She shared that the family are focusing on making his 4th birthday the biggest celebration of his life.
"Our favour to ask is this - Wherever you are in the world IF you are able to (and only if), could you send him a birthday card to show him how special he is?" the mum asked.
The family have set up a temporary P.O. Box so people can send a card to Oscar.
The address is:
Yavanna Evans,
Suite 218,
2 James Joyce Street,
Dublin 1.
The beauty blogger also asked followers to spread the word. "We are also trying to share this on Twitter, it's linked in my stories if there's any chance you could RT it. Thank you so much for all the love and support you've shown us."
Earlier this year, Yavanna shared the devastating news that Oscar's tumour was incurable. Doctors told her that the type of brain tumour Oscar has is aggressive and very rare in Ireland.

"There is a less than 1% chance of survival and 90% of children diagnosed will die within 18 months. A biopsy has shown that Oscar's is the most aggressive type so his prognosis is not good," the mum wrote.
So exciting to see cards getting ready to be posted to Oscar! His birthday is going to be so hard but all your support truly does help and it's keeping us focused on the positive x #cards4oscar pic.twitter.com/UiR77xTt9j

— MakeUpMonster (@makeupmonster_) June 4, 2018
Spread the word and send a birthday card to Oscar. Together we can make his birthday extra special.