​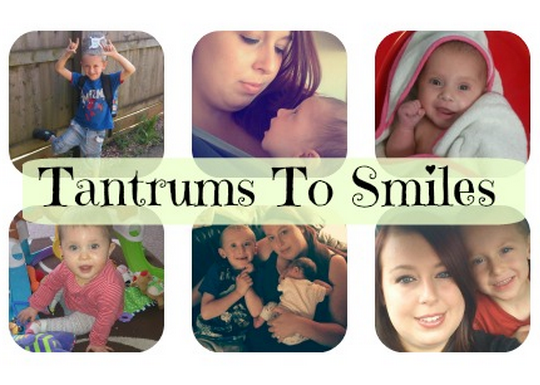 Mum-of-two Jess started her blog as a place to record family life and create an online diary where they could reflect on all the memories they made together. Since it started, Tantrums to Smiles has grown in strength and strength and Jess now also writes reviews, craft ideas, recipes and even features occasional guest posts from other bloggers.
With a five-and-a-half-year-old son and a daughter who is nearly one, Jess is clearly a very busy woman so we were delighted that she took the time to have a chat with us.
1. What is the most important thing you have learned since becoming a mum?
That it's ok to not be Super Mum; we all need help and there really is no shame in asking for or accepting it. Being a parent is a complete life changer and it's ok to admit that's its hard.
2. What's the most ridiculous/hilarious/unbelievable thing your child has done?
I swear James is a little comedian at heart - he is always coming out with little one liners that crack me up. The other day when we dropped his dad at work, he said: "Bye daddy, be good, try not to crash any cars today or no holiday for you." He is also a complete ladies man and when we see girls from school he likes to play it 'cool' striding past them saying: "Afternoon, ladies."
3. What's the weirdest thing you've said/done as a parent?
Oh there are so many! When you become a parent it's a whole new level of conversation. Those topics you once used to whisper about become publicly knowledge. Now there is no shame as you holler across the café telling your child to "remove the Lego from his mouth before he has to poo it out..." See no shame! Leaky boobs, poo and sick all become part of your every day conversation and as a parent you won't even find that strange!
4. Name one thing you do that helps keep you sane?
Wine... lots of wine! Only joking! Me and my husband try and arrange a night out together with our friends every few months and the children have a sleepover at their grandparents. They love sleeping over and it means my husband and I get a night where we can just be adults and not have to get up at 6am - adult conversation and a lie in can do wonders for your sanity!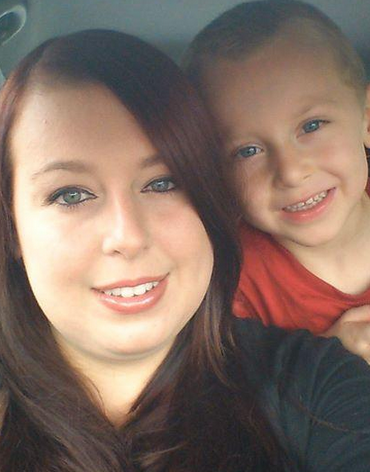 5. What is the best piece of advice you would give to other mums?
Not to judge yourself by other people's standards. It's easy to get caught up in the magazines and newspapers and realise just how amazing celeb mums look with their perfect hair and make-up, and babies who always appear to be sleeping. But, if you're anything like me, getting out of your pyjamas by lunch time feels like a personal victory! Just remember, just like us, they will have to peel their child off the floor after a tantrum over something mundane! Always remember, in your baby's eyes you're perfect regardless.
6. If you had to choose just one thing that you absolutely love about being a mum, what would it be?
That feeling of unconditional love; the smiles I get first thing in the morning and the cuddles I get last thing at night. It's the little things like the, "I love you" and the finger painting pictures that I know have been made with love.
Don't forget to check out Tantrums to Smiles and follow Jess on Facebook, Twitter and Instagram.