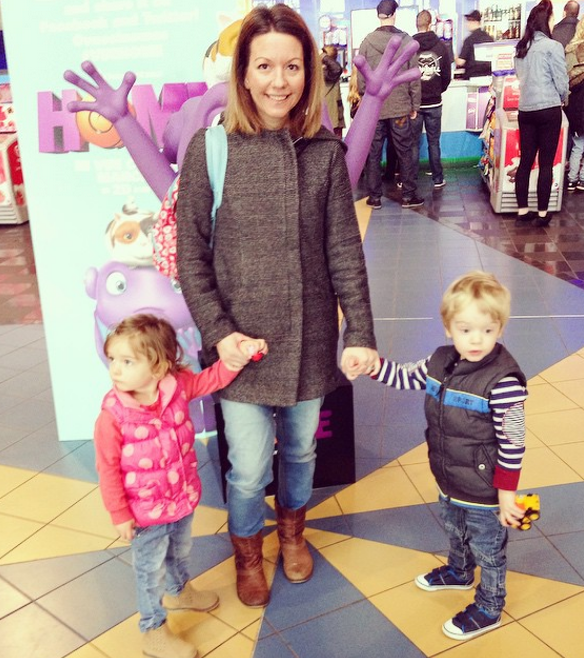 Blogger Jess Soothill is a stay-at-home mum of two-year-old twins, Harry and Lottie.
Previously working in Human Resources with a Masters in Business under her belt, Jess is now trying to run a home and keep a house in beautiful rural North Wales.
However, becoming a mum wasn't easy for the freelance writer who had to endure several rounds of IVF before her little beauties arrived.
Clearly a very busy woman, we were delighted when Jess agreed to let us in on some of her parenting secrets.
What is the most important thing you have learned since becoming a mum?
That it is possible to feel incredibly happy and complete.
What's the most ridiculous/hilarious/unbelievable thing your child has done?
The twins emptied two bags of cotton wool balls all over the house once, and it took me ages to pick them up!
What's the weirdest thing you've said/done as a parent?
Changed one of their nappies on the front seat of a my new car!
Name one thing you do that helps keep you sane?
Drink latte. It gets me through a very busy and tiring day!
What is the best piece of advice you would give to other mums?
Don't worry about being the perfect Mum. No one is. Don't compare yourself to anyone else. Just be yourself, enjoy it and savour every little moment because each stage goes far too fast and then it's gone.
If you had to choose just one thing that you absolutely love about being a mum, what would it be?
How much they make me laugh. The twins love being silly, funny and daft and it makes me want to join in too!
Don't forget to check out Mummy of Boy Girl Twins for updates and follow it on Facebook, Twitter and Instagram.