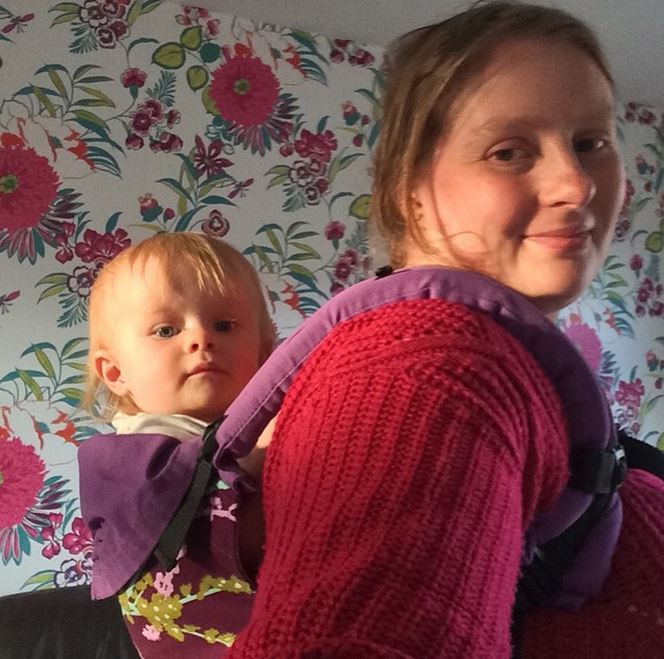 Being a mum is something that blogger Shona from Training Mummy has always wanted to be. And when she gave birth to her first child in February 2014 it was a dream come true. Now expecting her second in September of this year, the soon-to-be mum-of-two knows that kids aren't easy and uses her blog to remember the early years.
Hoping to help other parents who may experience the same ups and downs as her, the former journalist also uses her blog to review and research the latest products
Clearly very busy, we were delighted when Shona agreed to have a chat with us:
What is the most important thing you have learned since becoming a mum?
This is a hard one as there are so many things I have learned. However, the most important one is to relax and allow your baby explore. While it may seem scary, your little one needs to be allowed take "risks" – you just need to be there to catch them if they fall. Also, don't stress about your little one reaching milestones - they will get there when they can.
What's the most ridiculous/hilarious/unbelievable thing your child has done?
I really don't know. At 14-months-old Molly has a lot of time to do things that are ridiculous or unbelievable. For me, the funniest time for us was when she rolled everywhere from six months to 11 months. She was so fast and nothing would get in her way - people, books, blocks and toy cars were no obstacles to her and she would simply roll over them.
What's the weirdest thing you've said/done as a parent?
Why are these questions so tough?! Haha! I guess this is a normal thing to do as a parent, but once when I was changing Molly's nappy she decided she needed to go there and then. I had a conveyor belt of wipes going to try and catch it all!
Name one thing you do that helps keep you sane?
I can honestly say that I have been lucky with Molly and haven't needed too many things to keep me sane! However, I have found that sitting and having some 'me time' when she naps is something I look forward to - the housework can wait!
What is the best piece of advice you would give to other mums?
To stop comparing your child to other children and to your parenting style to others – just do what's right for you. I'd also encourage mums to take what they see online with a pinch of salt. A child might be pictured sitting at three-months-old but it could just be a perfectly timed photo.
If you had to choose just one thing that you absolutely love about being a mum, what would it be?
Being a mum is a heart-warming experience. Yes there are hard times, but when you hear your little one giggle or smile your heart will melt. I never knew what love was like until I became a mum and when I witness her being so happy and joyful my heart swells with pride. I am constantly laughing when I am around Molly and that is the best thing for me.
Don't forget to check out Training Mummy and follow Shona on Facebook, Twitter and Instagram.