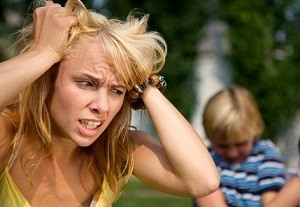 Any parent out there will know that getting a child to calm down – and remain that way – can prove extremely testing and stressful at times, which is why parents the world over are so excited about this revelation.
A YouTuber and mum blogger took to her social media channels recently to share her amazing discovery of how to keep little ones calm.
Jessica's 'Calm Bottle', also referred to as a 'Fairy Bottle', has been hailed by parents everywhere for its mesmerising properties, which are perfect for holding any child's attention.
A number of mums have taken to Instagram to share their success stories with the Calm Bottle, and it is surprisingly easy to make. Here's what to do:
Fill the bottle ¾ of the way with water.
Add half a bottle of tacky glue.
Add in a generous helping of glitter, a few dollops of glitter glue, and some confetti shapes.
Replace the cap and shake vigorously to mix all the ingredients.
Have you experimented with a Calm Bottle? If so, let us know how you got on!