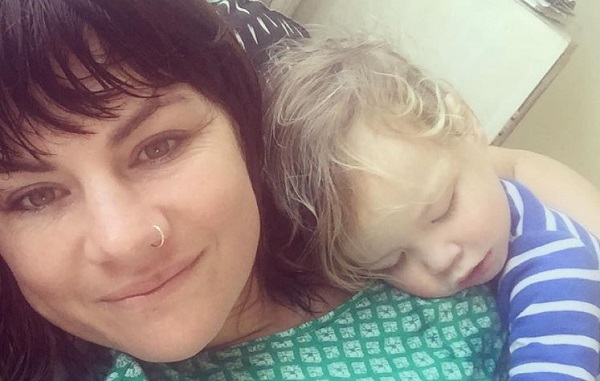 We've heard one or two bloggers lament in the past over the behaviour of their friends without children, so we just love the positivity radiating out of Australian blogger Constance Hall's latest post.
The beloved blogger took to her Facebook page to share an open letter to her 'friends without children', and it is full of beautiful praise and gratitude.
Paying tribute to her friends' patience and kindness, Constance wrote: "You come to my kids' parties, not because your kids have dragged you there but because you actually want to come."
"You laugh at stories about the kids with such authenticity, not just because you can relate but because you are actually interested," she added.
And Constance is quite in awe of the fact that her friends will meet her at child-friendly restaurants and eat 'curly chips', only for her children to 'play on their phone and knock their drink over'.
"I never remember a time before I had kids that I was that gracious and cool enough to sacrifice a Saturday night at the pub so that I could sit on the kitchen floor playing Twister with a friend's kid," she wrote, in tribute to her 'queens'.
Needless to say, the post has really resonated with people all over the world – and not just parents.
"I am one of those queens. Possibly the most relatable post I've read of yours. I think you're brilliant and love reading your posts," wrote one heart-warmed follower.
This is what it's all about: spreading the love.
SHARE with a friend who will relate to both sides of Constance's latest post.