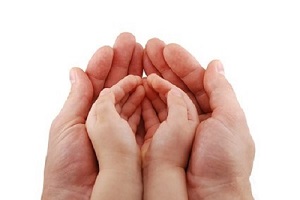 Last week it was reported that a woman had given birth to a 14 pound baby, and now a woman has surprised doctors by giving birth to boy weighing almost 15 pounds in Aberdeen, Washington.
According to CBS 12, Yessica Ortiz Delgado is doing well after welcoming son Francisco Leon Ortiz, who weighed 14 lb 11 oz.
Delgado is also a mum to two sons, who both weighed in at 12 pounds at birth.
A spokesperson for Grays Harbour Community Hospital in Washington, where the baby was born, said that the average newborn weighs about seven-and-a-half pounds.
Director of the Birth Centre at the hospital, Barbara Connett said after the birth: "We deliver babies of all sizes, but it is not every day that we deliver and care for a baby as large as Francisco."
Since the family never expected their little one to be quite so big, dad Francisco Sr. reportedly had to run out and buy an entire new wardrobe for his son!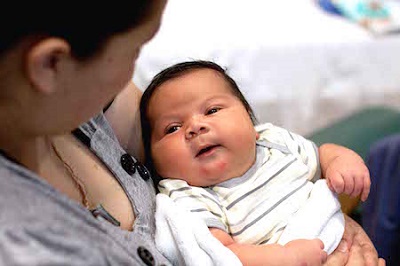 This news comes just days after it was announced that a Colorado woman had given birth to a baby who weighed almost 14 pounds.
Alisha Hernandez was expected to welcome a seven pound baby, and so was naturally surprised when her bouncing baby daughter came out weighing in at 13 lb 13 oz.
Congratulations to both mothers on the birth of their beautiful babies.