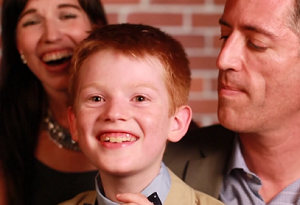 A mum has tracked down the doctors who saved her newborn baby from a horrific car crash, to share her gratitude.
Ten years ago, Kellie Haddock lost her husband in a tragic car accident, shortly after the couple welcomed their first child, son Eli.
While Kellie suffered minor injuries, her husband died instantly, and son Eli suffered serious brain trauma.
After rushing the 14-week-old boy to intensive care, devastated Kellie was later informed that should Eli survive, he wouldn't be able to walk, talk or show emotion.
However, with the help of the amazing team of doctors, Kellie's little one pulled through.
Writing a special tribute to the doctors on her website, Kellie – who has since remarried – expressed her never-ending gratitude.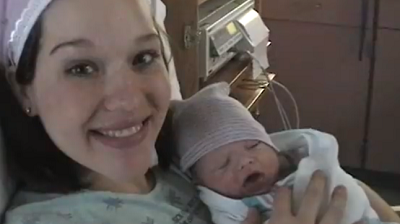 "The five years I lived as a widow and single mom of a child with special needs were intense…But about five years ago God fulfilled a deep desire of my heart to provide me with a husband and Eli with a daddy to teach him how to be a man and join me in the good work of being his parent."
In a mission dubbed the "Thank You Project", Kellie – who is a now a mum-of-three – filmed herself returning to the Arnold Palmer Hospital for Children, in Orlando, to give doctors a special thank you.
Check out the video below.