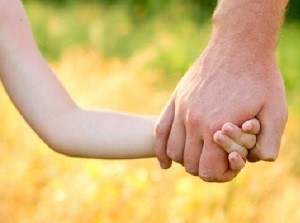 The mum of a little boy suffering from a rare condition has revealed how he was shunned by other children because their parents were worried that he was 'contagious'.
Jane Blackford's son Jayden, now five years old, was diagnosed with harlequin ichthyosis, an incurable condition which causes sufferers to have thick, dry skin with a texture resembling fish scale.
While the illness is not contagious, Ms Blackford reveals that that did not stop other parents from prohibiting their children to play with little Jayden.
Opening up to The Mirror, she recalled some particularly upsetting incidents: "We were in the park when a woman came storming over. She said, 'Keep your child out of the sun, can't you see you've burnt him?' Another day I saw a mother tell her son to stay away from Jayden in case he was contagious."
Doctors were first alerted to Jayden's condition when he was born, with the tot showing an unusual skin pattern.
"Doctors told me he was very ill and might have just days to live, but nothing could have prepared me for how poorly my baby looked," recalled the concerned mum.
Despite being told that his condition meant that he had limited time, Jayden has made incredible progress since first being diagnosed, learning to walk and talk, and recently starting nursery.
It is always shocking to hear of parents who are so unsympathetic to another parent's situation. We are delighted to hear that little Jayden is doing well.