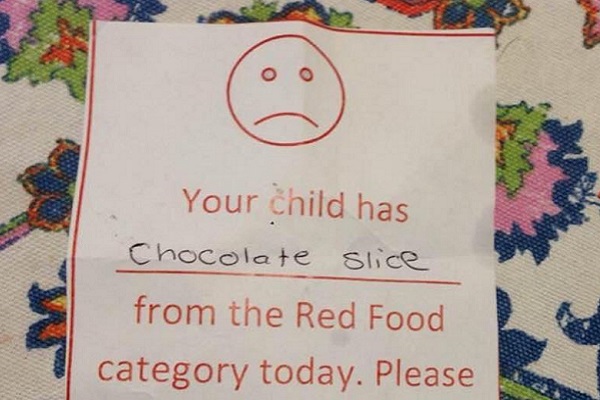 We all endeavour to feed our children as healthy a diet as we can manage, but a treat here and there shouldn't be outlawed.
You can imagine how angry and upset one Australian mum was recently, when she was told off by her child's Kindergarten teacher – for packing chocolate cake in the tot's lunchbox.
Blogger Melinda Tankard Reist took to Facebook to share her shock over the incident, which involved a friend of hers.
Melinda shared a photo of a note which read: "Your child has 'chocolate slice' from the Red Food category today. Please choose healthier options for Kindy."
The teacher was referring to a traffic light system that grades foods according to their nutritional value.
"My friend (mother of eight healthy children…) received this today from her three-year-old's Kindy teacher. I told her to put in two slices tomorrow and tell them to get lost," wrote Melinda.
"Just to add, my friend makes everything from scratch for her kids - including bread - and serves fresh, healthy food every day. Telling her she can't give her child a treat in her lunchbox when she wants is hardly the equivalent of porn-ifying and sexualising children."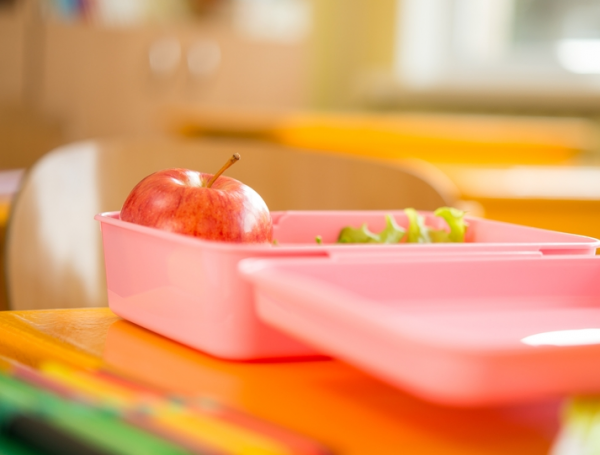 Needless to say, the majority of commentators on Facebook shared Melinda's anger.
"Mothers feel guilty half the time as it is. FFS. She should take a whole plate of slices in and offer them around," suggested one parent.
Another chimed in: "I think the way it's delivered is humiliating. Why not send home a letter to all parents saying what's allowed and what's not? Don't make parents feel like they are Kindy kids!"
Do you think the teacher was right to send this letter home? Let us know in our poll below.