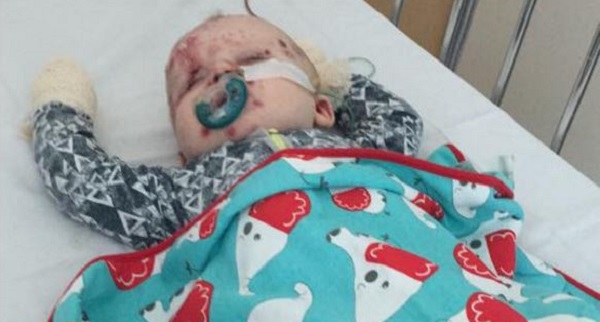 Some heartbreaking stories have come our way in recent times, as debate rages on over the pros and cons of vaccinating kids, and Australian mum Kayley Burke has just added her voice to the mix.
The mum-of-two took to Facebook this week to urge parents everywhere to vaccinate their little ones, after witnessing the devastating impact a chickenpox diagnosis has had on her 11-month-old son.
"Our poor baby boy who is too young to be immunised has caught the chicken pox... It has almost been a week since they showed up... Today he was admitted to Ipswich Hospital with a secondary infection," she wrote, sharing photos of little Elijah covered in sores and scabs.
She revealed that she and her three-year-old daughter, who was recently immunised, also caught the condition.
In a rallying final message, Kayley branded those parents who don't vaccinate their children 'bloody idiots' – a powerful move that has propelled her post to viral status online.
"Think about the risk you are putting on other helpless kids that are too young or who actually can't be vaccinated!" wrote a clearly upset Kayley.
We're thinking of the family, especially little Elijah, right now; we hope he will make a full recovery.
SHARE to spread Kayley's powerful message with your friends and family.