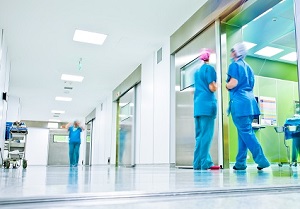 The importance of raising awareness on the topic of mental health for people of all ages has been highlighted a lot in recent times, and this devastating story proves exactly why this is so vital.
The Cork mother of a very distressed girl who attempted to jump off a bridge last night got in touch with local radio station RedFM to share her heartbreaking story today.
The devastated mum posted a picture of her daughter, who is clearly very distressed, lying on the floor of A&E, and shared the following experience from her family's traumatic ordeal.
Titled 'OUR HEALTH SERVICE' her post reads:
The station revealed that they had been in touch with the mother this morning, and that they had been in contact with the HSE over the incident.
Needless to say, this woman's incredibly sad post has struck a nerve with thousands of people, with many of them offering help and sharing their concerns.
Our thoughts are with this family today, and we hope that something will be done to help this girl through her ordeal.