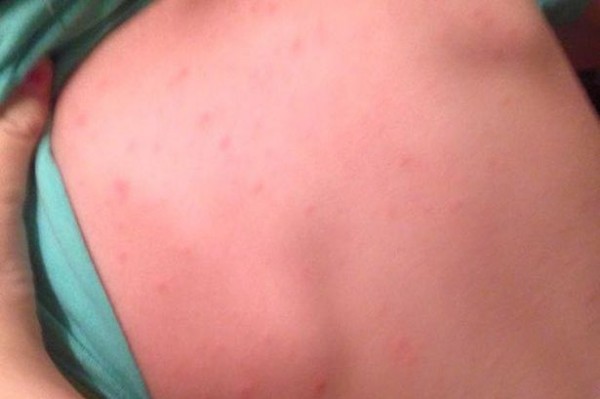 After her two-year old son's seemingly innocent rash turned out to be life-threatening, a mum is issuing a warning to other parents to be prepared for the signs.
The woman, who is from Derry, first noticed a series of blotches on his tummy, followed by huge blotches on his back, arms, legs and belly.
"Within an hour we were really in a bad place," she told the Irish Mirror. "The rash had started to spread and I started to think it was chickenpox and then it got very bad, very fast."
"The doctors seemed very worried but at the time they weren't sure what was causing the rash. By then his temperature was spiking and he was very uncomfortable, wanting to scratch at the rash.
"And then he started to convulse. It was terrifying. The doctors and nurses were going as fast as they could to work out what was going on but my wee boy was in danger of dying in front of my eyes."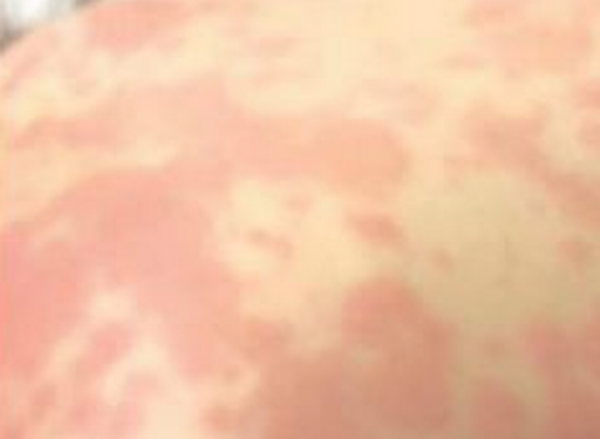 Doctors discovered he was suffering from a severe case of bacterial infection strep – which although easy to treat with antibiotics can be fatal if left undiagnosed.
We've often heard of strep throat, and according to doctors the boy's infection started in his throat and spread to his skin. Now the mum wants parents to be aware of the symptoms.
"He's on the mend now but I'd like to warn other parents to be very vigilant when it comes to rashes. A strep infection can be mild or serious but curable, but it can also be deadly. This time we got lucky but I was told it was because I got help fast."