As parents we would do anything for our children – even travel across an entire ocean to help find their way, which is exactly what one mum did in a bid to help her son with autism.
4 Paws for Ability, a US charity that provides children with disabilities of all kinds with quality, task-trained service dogs to help increase their independence and assist their families, something this family have experienced.
Sharing the moment her son "who she can't hug, wash, dress, snuggle and touch" lay on his new service dog Tornado of his "own free will, with a purposeful unspoken attachment" this mum showed just how important the charity.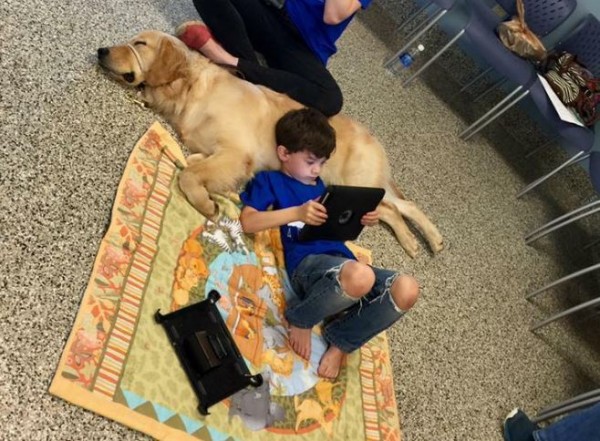 On the post which was uploaded to the 4 Paws For Ability Facebook page, the mum writes: "This is the face of a mom who has seen her son experience countless failed social interactions on the playground in an attempt to have a friend. Any friend. Any kind of connection."
"She has sat with her son while he has cried at night for months because he has no consistent connections outside of the family no matter how hard he tries and no matter what he works hard on in his Autism therapies."
Highlighting the long, hard struggle they had to go through to get to where they are now, the mum says it was all worth it because thanks to Tornado, she now knows "everything will be OK".
SHARE this inspirational story.