I'm going to be honest here and admit that cooking isn't my favourite pastime, especially after a long day at work. Sometimes I can't help but wish I could hire my own live-in chef, but alas I'm not a Kardashian. Luckily, I did stumble across DropChef.com which is the next best thing.
I've been using the Irish online grocery delivery service DropChef.com for about two weeks and it has made my life so much easier. I've been meaning to try it out for months after seeing recipe kits such as Hello Fresh and Blue Apron all over my Instagram feed.
The way it works is that each week they launch a completely new menu, I pick my favourite dishes and they send me all the ingredients, in exactly the right quantities along with easy to follow recipe cards.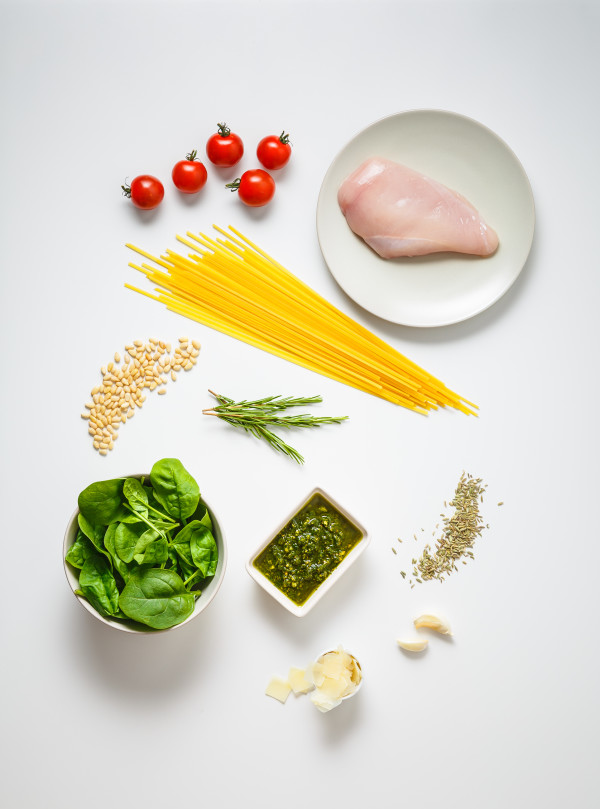 I couldn't have been happier with my first delivery because they thought of everything. There was no fear of having to rush to the corner shop to pick up a forgotten ingredient, everything I needed was there. All of the ingredients are organised for me, to make it easier to store and they are even colour coded to match the recipe cards so they don't get mixed up.
The first dish I cooked was an unbelievably tasty teriyaki Salmon dish with shaved carrot & sesame egg noodles. The quality of the ingredients was so high and everything was really fresh, on top of that the entire dinner only took about 25 minutes to cook – not bad considering that it was completely from scratch.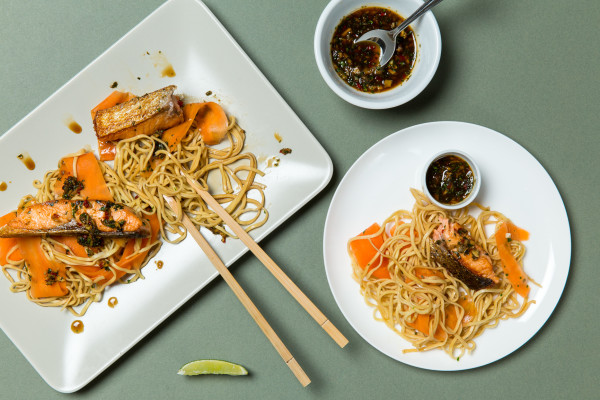 Later in the week I decided to try my hand at the fennel chicken dish and I have to say it was a real crowd pleaser. The delicious fennel chicken dish has toasted pine nuts and green pesto linguini and it is by far one of the tastiest dishes we've had. We also tried the chicken satay dish with avocado and couscous.
One of the best things about DropChef is how it has introduced us to meals we would have never tried before. It has also eliminated our food waste as the packaging is nearly all biodegradable, plus you can return it to them in your next order.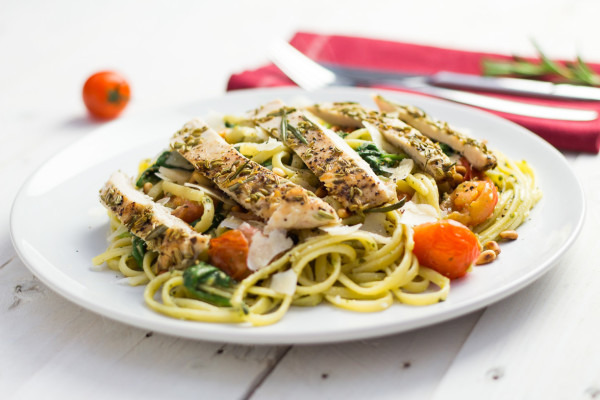 DropChef has different menu plans depending on how many people you are cooking for. If your kids are too young to eat with you, you will probably be on the two person plan. I was on the small family plan which is made for a small family of four and is just €60 a week (delivery to everywhere in Ireland is free on all their plans).
To see what's on the menu this week visit DropChef.com.
They have made dinnertime an enjoyable, stress-free experience for our family. Gone are the days when we used to stress about defrosting chicken and running out of pasta sauce.