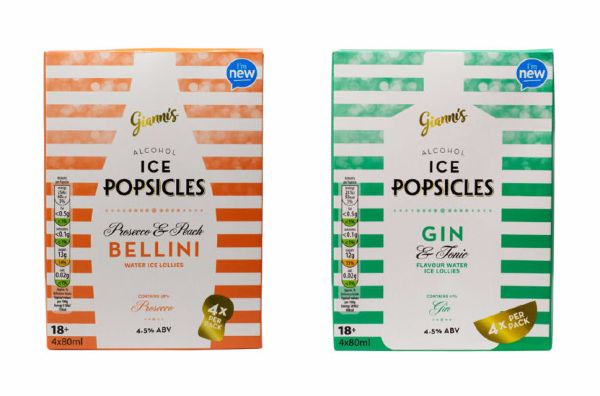 There is nothing better than sitting back and relaxing on a beautiful summer day, with a refreshing (alcoholic) drink in hand.
Well, what if we told you that you could now have your favourite boozy beverage in ICE POP form? Yep, we are serious.
Mums, this is the treat we didn't even know we needed in our lives until now.
Aldi have launched a delightful range of alcoholic ice pops just in time for the Bank Holiday weekend, and they sound incredible.
Available in "Gin and Tonic" and "Peach Bellini" flavours, these frozen treats are 4.5 percent ABV (the same as most beers),so they will give you a welcomed buzz.
As if this information wasn't;t enough to put a smile on your face, the ice pops are also SUPER affordable - at just €3.50 for a packet of four, making them cheaper than most ordinary popsicles.
Tony Baines, M.D of Corporate Buying at Aldi, said: "We are proud to bring popular products and trends to our customers whilst staying committed to our low price promise. Although sunshine may not be guaranteed, our alcoholic popsicles are sure to be a hit with adults, whatever the weather!"
Tony, we could not agree with you more - we thank you for this gift.
Now its just a waiting game - come on summer, we're waiting!