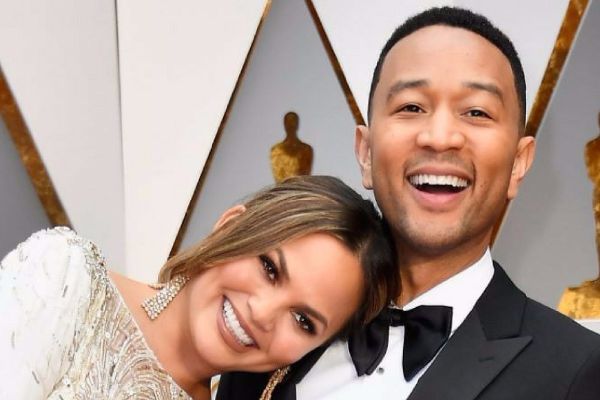 A harmless photo of Chrissy Teigen and her daughter Luna having fun at the playground has come under major fire from mums. Chrissy shared the sweet photo on Instagram, but it was met with hundreds of negative comments from mums.
In the photo, Chrissy and Luna are sitting on a small slide together, which caused grave concern amongst the mum community.
Parents explained the dangers of going down a slide with your child. Apparently, the risk of breaking your kid's leg is higher if you travel down the slide with them.
"Many parents don't know that going down a slide with your child on your lap can lead to broken legs because they can get stuck while you keep going. Two moms I know had this happen and wish someone had told them about it ahead of time," shared one parent.
Chrissy's followers started to share their stories in the comment section, "My husband broke my daughter's leg on a slide when she was 2."
However, in true Chrissy Teigen style, the former Sports Illustrated model took the backlash with a pinch of salt.
Chrissy responded to the comments with one very witty comment, "Wish you guys would have told me about the broken leg thing earlier. They broke. Both of them. And everyone else's in the park broke too just from watching it happen."
She added, "There are so many broken legs here (heads up, photos are a one-second moment in time, I was lifting her onto my lap)."
Numerous fans came to Chrissy's defence, stating that nobody has the right to tell her how to raise her daughter, with one user making light of the heated conversation, " I've broken my foot walking. Should I never walk again," they joked.
What do you think mums? Was Chrissy being careless? Or is going down a slide with your kiddo harmless fun?
Let us know!