Our Baby has Sixty-Five Roses is the title of a new book just launched by Kildare mums Eilís Moroney and Ruth Cahill to help explain cystic fibrosis (CF) to other children in an age-appropriate way. 'Sixty-Five Roses' is how children often first say the words 'cystic fibrosis' and for Eilís and Ruth, who are both parents of children with CF, the book is about helping siblings and relatives better support the person with CF in their lives, while also giving comfort to parents at a very difficult and challenging time.
The book has been written by primary school teacher Eilís, with designer Ruth undertaking the artwork. Not only is the book for new parents and families, but is also aimed at friends, classmates, cousins, pre-schools, primary schools, and hospitals. It is being sold through Amazon for €11.99, and is also available to order from Cystic Fibrosis Ireland – visit www.cfireland.ie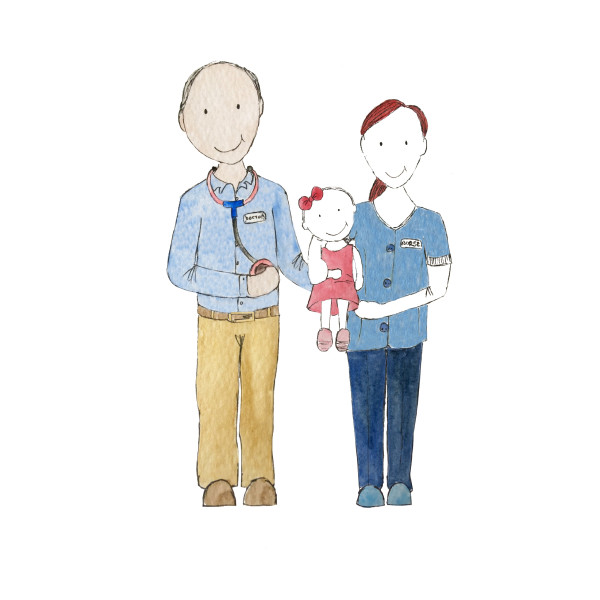 The book, which was part-funded by Cystic Fibrosis Ireland, tells the story of a baby girl through the eyes of her big brother and his best friend, Baxter the dog. The new-born infant has just been diagnosed with CF, and we read about the medications she has to take, the daily physiotherapy sessions, and the changes to her diet. We also get to know her friendly and caring medical team who protect her 'Sixty-Five Roses'.
Latest figures from the Cystic Fibrosis Registry of Ireland show that there are almost 1,400 people living with CF in this country. In fact, Ireland has the highest incidence of CF in the world for its population size, and some of the most severe types of the disease.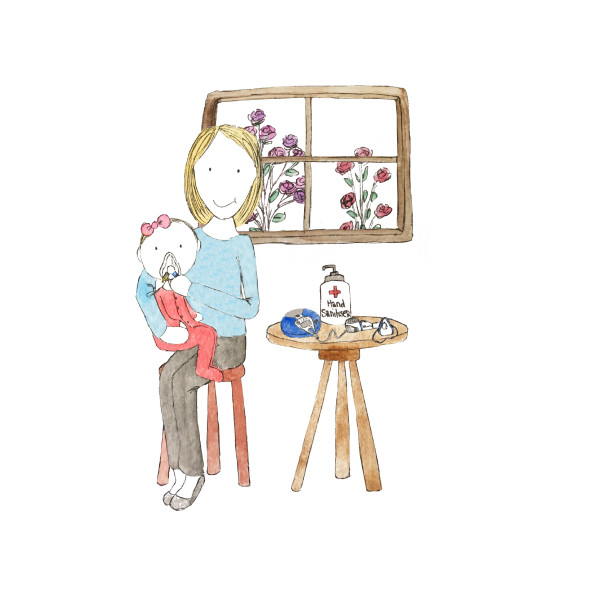 For Eilís Moroney, a native of Celbridge, the last eight months have been a huge learning curve: "My beautiful daughter Aibhín was born last October. Being my first child, I didn't think that her feeding and toilet habits were anything out of the ordinary – she drank a lot of milk and seemed to produce a lot of dirty nappies. But all that changed when I received a phone call from Tallaght Hospital, and I was asked to come back in with my daughter following which a diagnosis of CF was confirmed.
"It hasn't been an easy journey and I hope this book helps others to learn from our experience. The words and pictures gently explain a day in the life of a baby with CF, and offer ways in which the entire family can get involved with physiotherapy and ensuring germ control through hand-washing, and so on. I hope that our book will go some way to help remove the paralyzing fear of a CF diagnosis for families and help people to see the bigger picture. Nobody should be defined by a medical condition that they may have."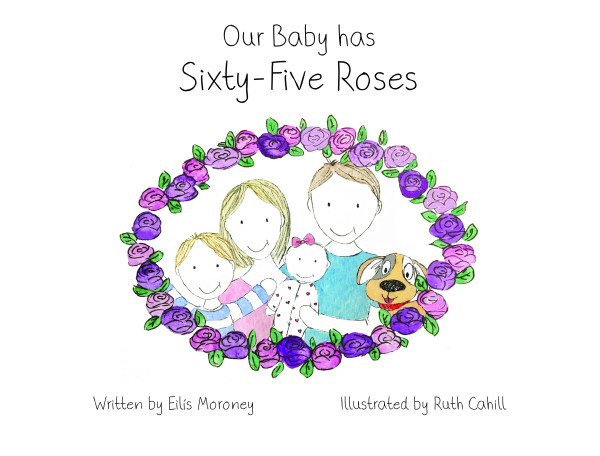 For Ruth Cahill, living in Maynooth, the book is about showing that there is more to life than CF: "Both Eilís and myself have experienced our first-born child being given a CF diagnosis. Being a parent for the first time is hard enough and, with a CF diagnosis, it is even more challenging and scary. My own son, Harry, was diagnosed with CF in 2009 and for the first few years, I felt very lost. I yearned for the life that I dreamed my child would have, and, of course, the life that we as a family would have.
"But looking back, it is clear to me now that there is more to life than CF. We need to support our children in living their lives to the full and give that confidence to other parents. For those who might be overwhelmed with worry for their newly-diagnosed baby, we want them to know that they are not alone. With this book, we hope that families will realise the many wonderful talents, dreams and gifts that their children have to offer and will achieve."