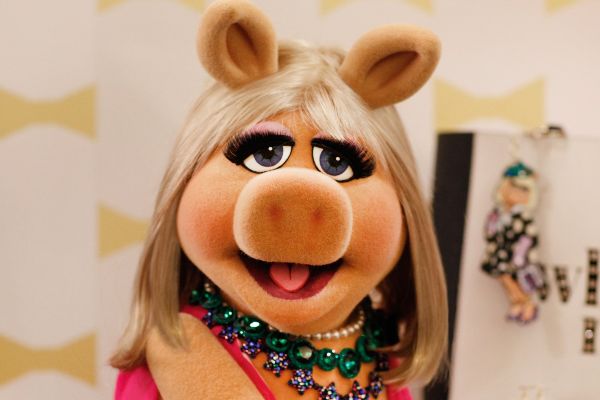 Who else adored The Muppets as a child? (Some of us adults, still love them just as much now!). Everyone had a favourite: Bert or Ernie, Kermit, Big Bird, Elmo, Cookie Monster, Grover and of course, the iconic Missy Piggy.
She was the yin to Kermit the Frog's yang (before that went awry), but also fiercely independent and her own, er, pig. And now Muppets creator Frank Oz has revealed the reason why.
Since she appeared very suddenly in our lives in 1974, she's been showing us and our daughters that you can do anything you put your mind to - she even made history by being the first muppet/puppet to receive an esteemed award for Feminism back in 2015.
Sitting down with Vanity Fair, he explained that he always gave each character an elaborate backstory - which the audience is never aware of - before explaining that Miss Piggy's own past was so troubling, she was actually "very damaged."
"It's very elaborate," he says. "I have to be serious, because whatever damage she has in her life, and whatever inconsistencies, whatever insecurities, whatever lack of talent, she desperately does not want to be that person.
Oz explained that while Grover was a "people pleaser" and Fozzie's past sees him get bored of hibernation and head out of his cave to tell jokes, Piggy was forced to leave home due to the attention her mother's "suitors would give Piggy instead of her."
"She came from a farm, and she had to leave home because her father died in a tractor accident. And as her mother was alone and Piggy grew up, it was fine. But then, as she got older, these suitors who came for her mother paid more attention to Piggy, and there was tremendous tension. Finally, Piggy just had to leave and go it alone."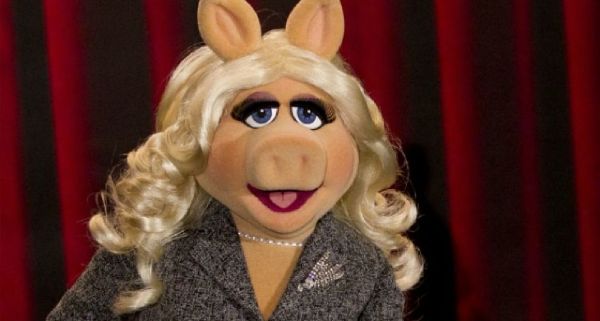 "She didn't have anything, really, so, like many single women, she had to take care of herself."
It's both very surprising (and somewhat sad) to hear of such a beloved character (muppet or not) having such a past, but it does explain the steeliness and willful determination behind Piggy and why she is as headstrong as she is.
Just look at some of her accomplishments: She graced the cover of LIFE magazine in 1980 and declared her intentions to run for president (yep, way before Hilary did), she released a self-help book and then penned a second book, 'The Diva Code,' to give women advice on how to live in a world of 'idiotic" men, before receiving her award for feminism.
This is also an example of a creator who uses a character intended for a child to ultimately talk about more significant, adult issues. Going from, for example,The Hunchback of Notre Dame, which had underlying themes of racism and religious corruption, to WALL-E and its warnings of what happens when we neglect the environment to the more recent Coco which explores themes of familial responsibility, death, and loss intertwined (as all the films usually are) with musical numbers and unforced comedy.
And if we're looking for a soft way to teach our children about the tougher issues in life, using a much-loved character or film to do this is as good a way as any, in our opinion.