Danielle Lindemann is a sociologist who studies gender roles, but she is also a mum.
Danielle recently came across her daughter's favourite princess book and she decided to do a little bit of editing.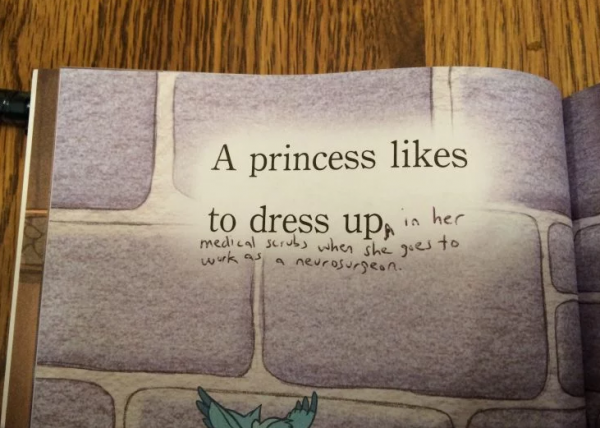 "The constant inundation with princess stuff drives me crazy," Danielle told POPSUGAR Moms recently.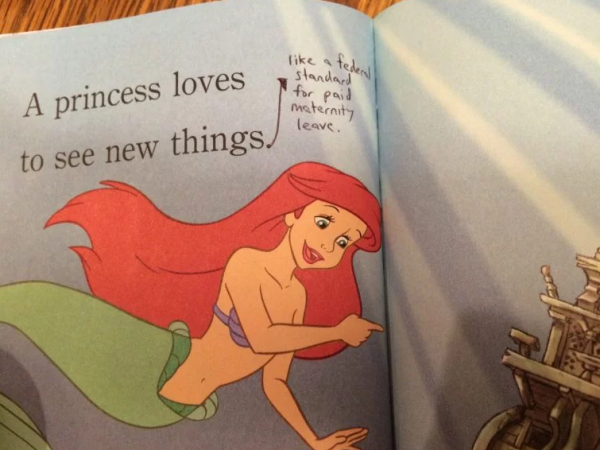 She continued, saying: "It's basically teaching these little girls that their worth lies in looking nice and hooking up with the right guy."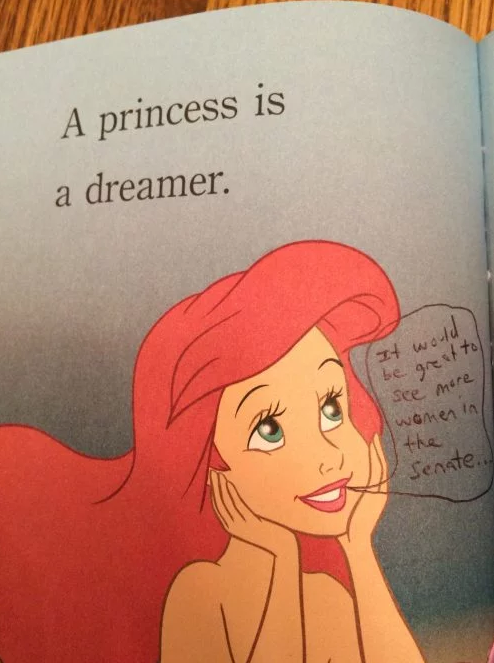 With that in mind, Danielle adding some amazing little feminist notes to her daughter's book, to empower her.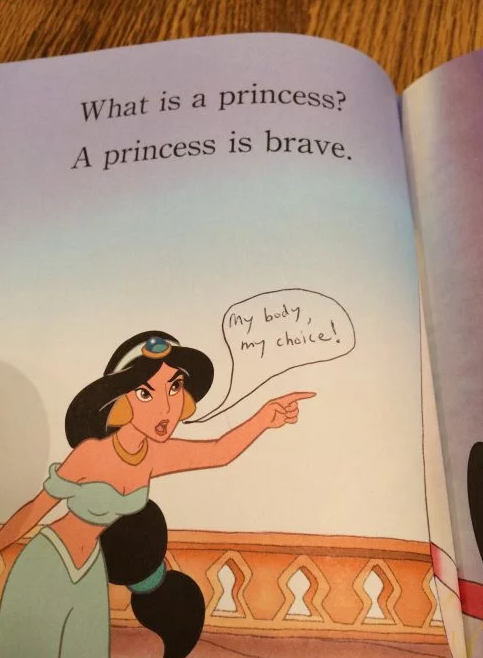 "I expected my daughter to react to the edits, but she sort of just rolled with them. Maybe the new narrative seemed natural to her. Why wouldn't Cinderella have sparkly shoes and also be a neurosurgeon?"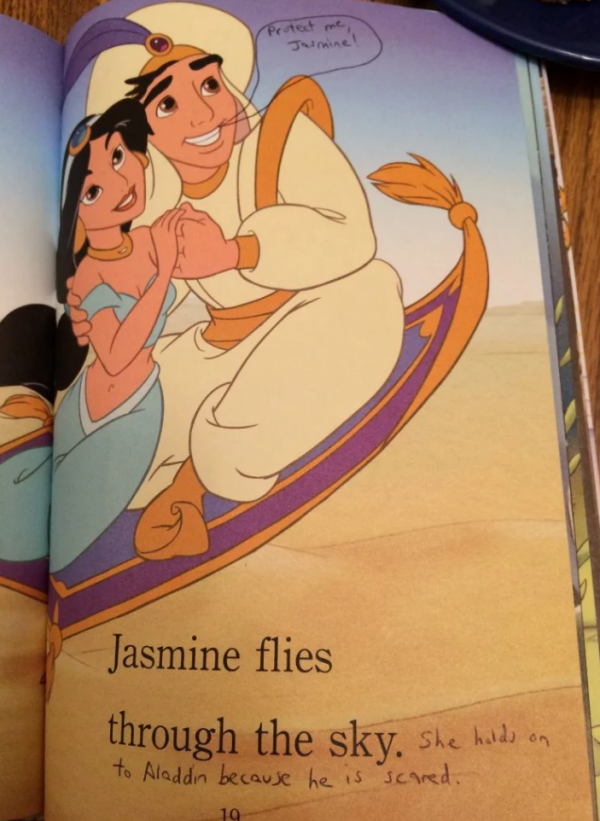 Have a look at the pictures to enjoy Danielle's brilliant edits - #girlpower.
What a wonderful idea!