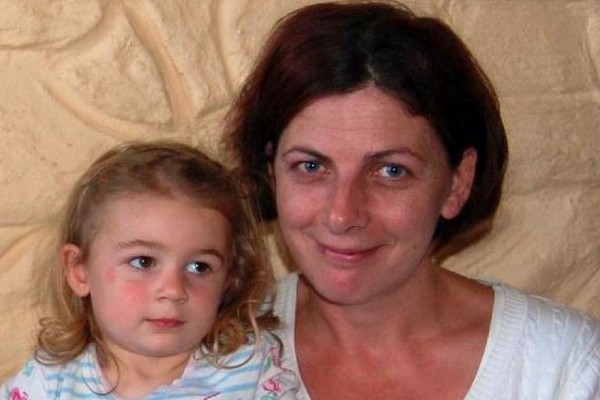 A broken-hearted mum who lost her two daughters and her husband in a murder-suicide said that the public have "a right to know" about how common these tragedies are.
Una Butler's husband John had been suffering from depression when he killed their daughters - Ella, aged two, and Zoe, aged six - in the family home, in Ballycotton, Co Cork, on November 16, 2010.
This week, she spoke on the reporting of murder-suicides at an event about media coverage of mental health stories at the University of Limerick.
According to the Irish Times, Ms. Butler said it was important for the media to report on such events in a sensitive manner.
"I can understand that people just cannot comprehend or don't want to read about it and that it why it is so important that when murder suicide cases are being reported on that it should be reported accurately and in a sensitive manner - no sensationalising, no glamorising of the events," Ms. Butler explained.
"The public need to know how often these cases are happening!" Una Butler on reporting of murder Suicide at @journalismatUL symposium pic.twitter.com/VDAqq7x1uZ

— Jennifer Purcell (@Jenniferpurc) April 20, 2017
"The media have and are in a powerful position on how they report anything in general; but in particular with murder suicide, accurate reporting is essential.
"People and society have a right to know how often these cases are happening," she said.
Ms. Butler felt her husband's treatment for depression was not adequate and that she should have been involved in the process. She believes her children would "still be alive" if she was given a chance to be involved.
She said she had "turned to the media" after receiving an inadequate report from the HSE into the deaths of her daughters and her husband: "After their deaths, I received a two-page report from the HSE which was inadequate and an insult.
"I called for a detailed investigation into his treatment from the HSE, and also wanted the Mental Health Act 2001 to be amended to include spouses or partners in the treatment of the family member suffering with their mental health, to help prevent further cases from happening and also especially for the welfare of children," she said.
Looking back on events before the tragic incident, she said: "I should have been involved. The medical professionals would have had greater insights into (John's) behaviour.
Looking forward to seeing you all tomorrow's symposium on the challenges of reporting on mental health related... https://t.co/yrVtCLfvCD

— UL Journalism (@journalismatUL) April 19, 2017
"I hadn't been told (about) the effects of his medication or how he would react after that."
She asked: "Why is a person treated in isolation? They're not living in isolation, and the family are there to support them."
"It's an awful tragedy when a child dies through an illness, but when a child has been murdered by a parent, it's just unnatural," she explained.
Ms. Butler said that her husband had never hurt her, and that the high rates of mental illness among perpetrators of murder-suicide cases in Ireland need to be examined.
She added that while it was important to report on such cases, reporting at funerals shouldn't be allowed: "That is my personal opinion; I don't think it is any place for the media to be."