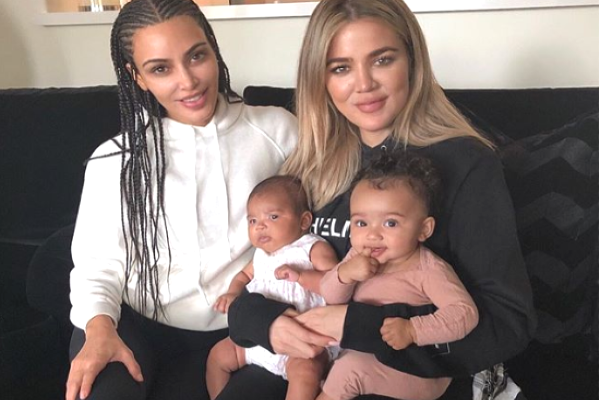 Khloé Kardashian says this person is the reason the Kardashian sisters turned out to be good parents - their mum.
The model took to Instagram to share how much she truly appreciates her mother in a 'just because' post, giving a pen to the words she's been meaning to say for a while now.
"Thank you does not begin to describe the amount of respect, appreciation and LOVE that I have for you, but I do need you to know that you are my hero," she began.
"I hope to live up to the mom you have been to us. (Regardless of what Kourt thinks JK lol)," she joked in that classic Khloé style.
"Seriously, how did WE get so lucky to have you? WE have the cheat codes to mommy-hood.
"Thank you for being selfless. You continuously put us before yourself and you never think twice about it. (Except when it comes to paid Instagram posts but I ain't mad at you for gettin that money honey).
"Thank you for being one of my very best friends, but most of all, thank you for being my mommy.
"If I could, I would choose you a million times!!" she gushed.
Khloé looks up to her mum so much, seeing her as the reason she and her sisters know how to be good mums.
She shared the kind words with photos of the three of them together - Khloé, Kris, and baby True.
Three generations of women were captured in one moment, and it is sweet to see the young mum so thankful to her own mother for passing on her wisdom and leading by example.
One fan connected with Khloé's words, saying: "Such beautiful words for your amazing mom. I have an amazing mom too who I'd choose over and over again if I could!"
How sweet! We are glad to see the family so close and know that True will always have a special bond with her grandmother.