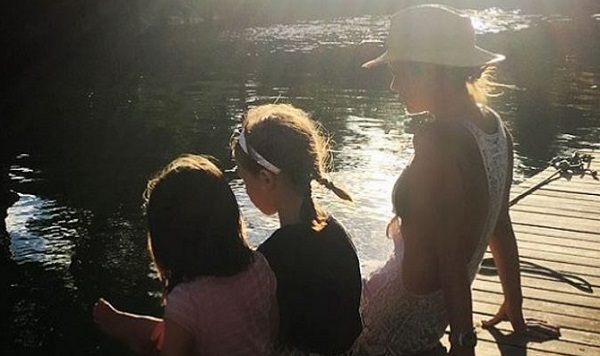 She is known for being a devoted mother and high-powered career woman but, like anyone else who has shared her circumstances, singer and presenter Myleene Klass has gone through her fair share of heartache.
The 38-year-old is set to give viewers an insight into her experience as a single mum in a new ITV documentary, and early teasers show the mum-of-two getting very emotional as she discusses her marriage breakdown.
In Myleene Klass: Single Mums on Benefits, the former Hear'Say star will be sharing the story of how she coped after her husband and long-term partner, Graham Quinn, left her just six months after they married, as well as meeting other single mums to discuss their experiences.
In a preview for the show, Myleene is seen breaking down in tears as she admits to feeling as though she had 'failed' her daughters, eight-year-old Ava and five-year-old Hero, when things didn't work out with Quinn.
She says: "I felt like I had failed my children. When I became a mum I remember thinking, 'This is an amazing job and I finally understand what my mum went through'. And then, you become a single mum and think, 'Oh my God, I'm going to have to find superpowers here, because there's just not enough hours in the day'".
"Nothing could prepare me for the heartache and pain. You feel like you have failed. People look at you and think, 'What did she do?'" she adds.
With such an impressive CV and array of jobs across radio, music and television, Myleene is one of the busiest and most versatile celebs out there – and she admits that it's her 'fear of failing her girls' that motivates her to keep striving ahead and achieving.
This should certainly be an interesting show.
SHARE with a fellow mum who can relate to Myleene's experience.