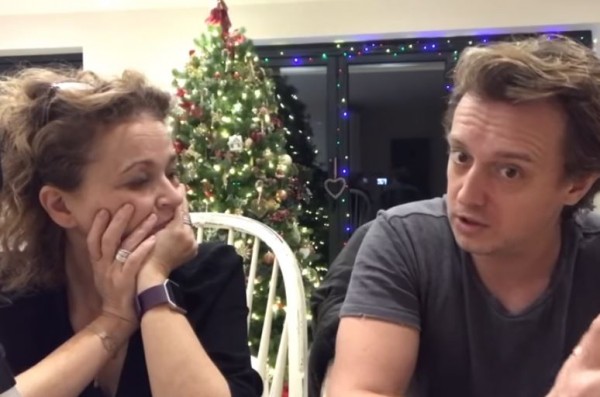 Nadia Sawalha and her husband Mark Adderley have very bravely opened up about his battle with alcoholism in a new home video, where the couple are interviewed by Kaye Adams.
Mark, who has been sober for 12 years, admits that he still struggles with the lure of alcohol, especially at Christmas time.
Ahh thank you Zoe @DoghouseMediaUK was so nervous about this going out then the first tweet he saw was yours .. he sighed with relief .. https://t.co/itZrfezE25

— nadia sawalha (@nadiasawalha) December 28, 2016
"Every day is a struggle. Everyday is a huge effort, to not get up literally, but a huge effort to tackle the day," the TV producer admitted in the 13 minute video which was recorded in the family home.
"The whole day is to be attacked, to be grappled with, it's to be fought."
So glad you had courage & honesty to make & broadcast this - anyone who has or is going through alcoholism will shudder with recognition https://t.co/38HmkoBZcd

— Neil Wallis (@neilwallis1) December 28, 2016
The 45-year-old, who has been married to Nadia since 2002, was caught drink driving back in 2003 and was banned from driving for 28 months.
He subsequently sought help from The Priory to help him fight his addiction, and admits that the responsibility of his three children - Izzy, Maddy, 14, and nine-year-old Kiki - and his wife has helped him in his battle.
"I wish that Izzy hadn't had that one, two, three experiences before, and I wish that Maddy hadn't had been a babe in arms for the first two years when I was really chaotic and all over the place, as I didn't enjoy the first few years of Maddy and I know it was really difficult for Nadia," he said in the video.