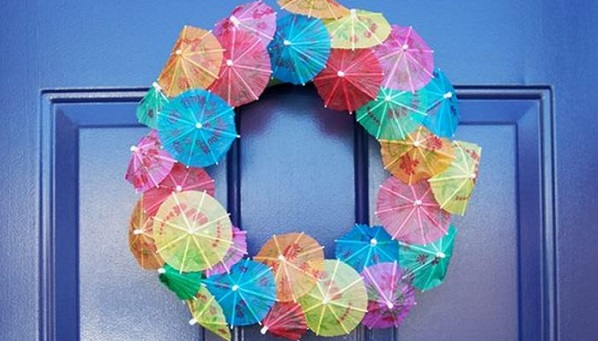 Summertime calls for garden parties and outdoor entertaining, and whether you're holding a gathering or throwing a children's party, attention to detail makes all the difference.
A summer-themed door wreath will make your guests feel instantly welcome, and this cocktail umbrella creation is guaranteed to impress your guests.
What you will need:
A plain twig wreath (available in supermarkets or craft shops)
Cocktail umbrellas
Twine
Scissors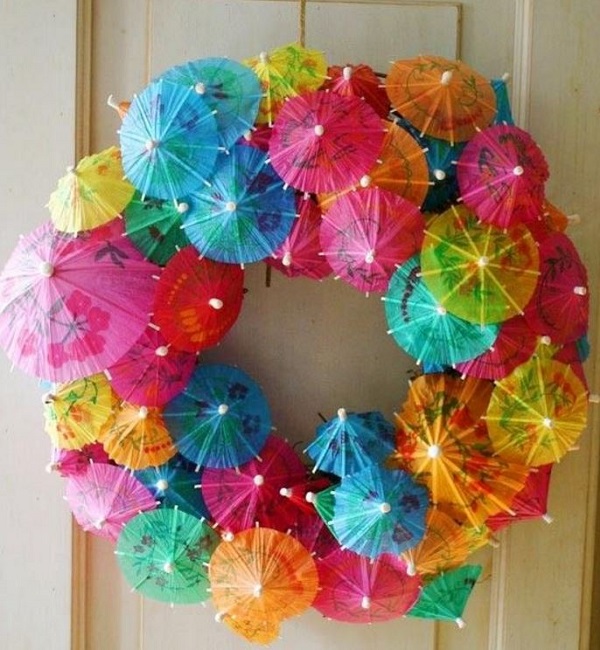 What to do:
1. Decide on a colour theme or pattern you would like to create, then simply stick your umbrellas into the wreath in your preferred arrangement. Be sure not to leave any gaps!
2. Cut a length of twine, attach it to the top of your wreath, then hang it from your door – it really is that simple!
Images via Pinterest