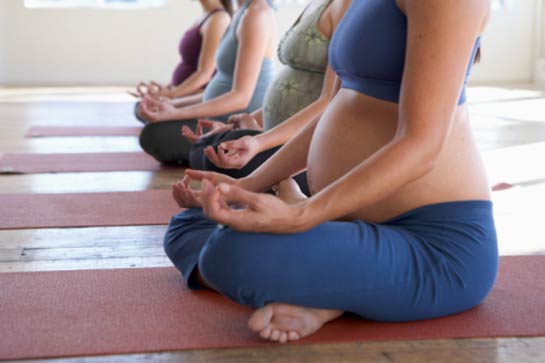 It's hard to find a good exercise regime when you're pregnant.
Something that we feel comfortable doing, is safe and not a complete bore.
Enter pregnancy yoga.
This pregnant-friendly alternative seems to be a big hit amongst expectant mums as it caters to their fitness needs as well as providing great stress relief.
Pregnancy yoga is an amazing way of strengthening your body as it changes dramatically during those nine months.
With particular focus on the lower back, these classes aim to make supporting a growing belly a lot easier.
They also claim to prepare women for labour and delivery by providing them with the skills needed to relax their bodies.
It's also a great way of meeting other expectant mums with similar interests which is always a good thing.
Still don't know if it's for you?
Why not take inspiration from these mums who are loving all the benefits of pregnancy yoga.
See, if they can do so can we.