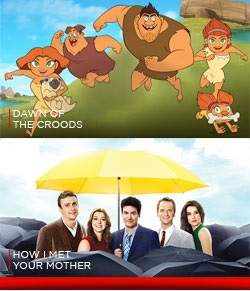 Just because the weather is dark and dreary, it doesn't mean January has to be gloomy too. It's the perfect time for you and your family to escape with an exciting film, or get stuck into a great new TV show – and Netflix has plenty to choose from!
We want to know the different shows your family like to watch? Are you obsessed with How I Met Your Mother? Does your hubby binge on House of Cards? Is your teen addicted to watching Pretty Little Liars with her friends? Or perhaps your little ones are crazy about Dawn of The Croods?
Tell us what shows your family like to watch and be in with a chance to win a device of your choice.
Become a fan on Facebook and follow @NetflixUK on Twitter to be first to hear about new TV shows and films on Netflix UK & Ireland. Get Involved #TimeToNetflix
.

(*Win a device of your choice to the value of €250 for you to watch Netflix)