Watch with MummyPages Club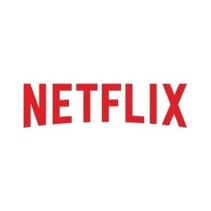 Join this group
What MummyPages Mums say about Netflix:
"Brilliant TV. Seriously. I may just get rid of my normal TV and stick with Netflix. I barely switch the other one on. And tbh it stops me watching the boring auld soaps all the time. Well don Netflix, great shows."
"Love it love it...great shows. Well flippin' done Netflix. I have new found respect for you and the shows you're producing".
" Great job Netflix – the shows, films, documentaries you have are amazing. Perfect for the whole family."
What devices can I use with Netflix?
Netflix can be used over 1,000 different devices including: Windows PC, PlayStation 3, Xbox 360, Wii, mobile, tablets and smart (network-connected) TVs.

Become a fan on
Facebook
and follow
@NetflixUK
on Twitter to be first to hear about new TV shows and films on Netflix UK & Ireland. Get involved #TimeToNetflix