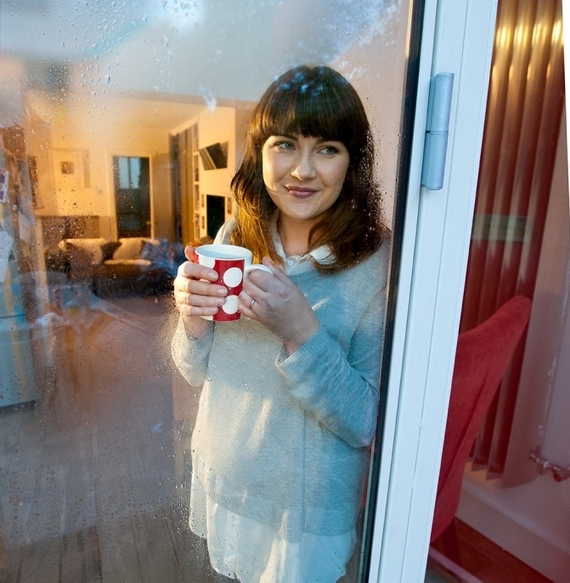 Chocolate before noon seems oh-so indulgent – but heat it up, serve in mug, and hey presto! It becomes perfectly acceptable. In fact, it's positively encouraged.
Yes, we're big fans of hot chocolate around these parts, not least at a time of year when warm, cosy evenings in with your family are pretty much essential. There's nothing better than turning up the heating and settling down with a yummy mug of hot chocolate. Thanks to
Emo Oil's
great prices, you won't have to worry about the cost.
When it comes to making hot chocolate, it's certainly more straight-forward to add hot milk to chocolate powder. But a bit of effort goes a long way - and the end-result means you and the kids can really sip on a piece of heaven.
Here are five incredibly tasty and EASY recipes that you can whip up in about ten minutes – definitely time very well spent.
1. Vanilla hot chocolate
This vanilla-flavoured hot chocolate adds a slight twist on the traditional favourite.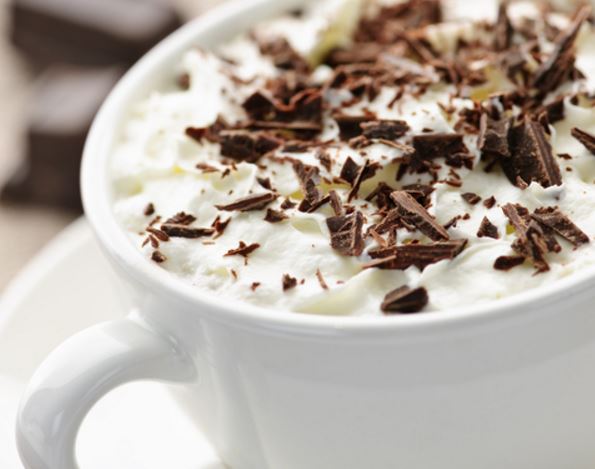 Ingredients:
240ml milk
1 tsp sugar
1 heaped tbsp hot chocolate
1 1/2 tsp vanilla essence
1/2 tsp golden syrup
Whipped cream
Chocolate flakes to garnish
Method:
Heat the milk and sugar in a large pan and add the hot chocolate. Stir to combine.
Add the vanilla essence and golden syrup. Leave to heat on a medium temperature for 8 minutes.
Pour into 4 mugs and tops with the whipped cream. Garnish with chocolate flakes.
2. Easy orange hot chocolate
Chocolate and orange is an acquired taste but this will go down a treat.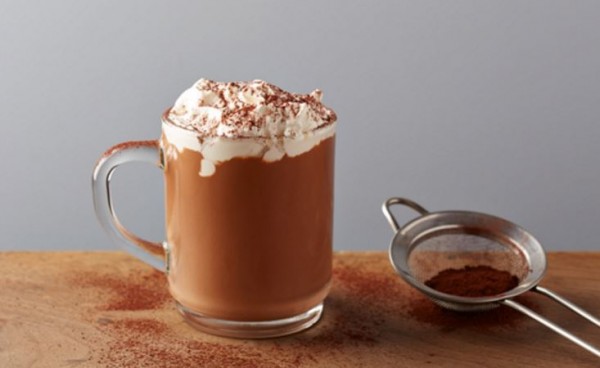 Ingredients:
560ml whole milk
Zest of 1 orange
Pinch nutmeg
Pinch cinnamon
1 tsp sugar
6 heaped tsp drinking chocolate, leave some to garnish with
150ml orange juice
Whip cream
Method:
Pour the milk into a saucepan and gently heat on a medium temperature.
Add your orange zest and stir to combine.
Stir in your nutmeg, cinnamon and sugar.
Pour in your orange juice and mix to combine.
Pour into four cups to serve.
Top with your whip cream and garnish with the chocolate powder.
3. Spicy hot chocolate
This spicy hot chocolate is bound to become a firm family favourite.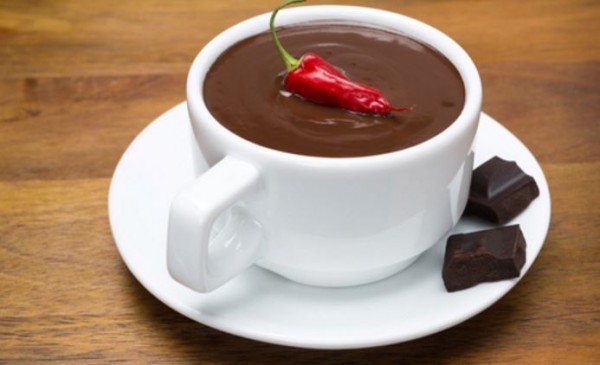 Ingredients:
120ml milk
100ml thick pouring cream
100g cooking chocolate
1 tbsp chocolate syrup (optional)
½ tsp nutmeg
1 tsp chilli powder
4 small chillies
Method:
Combine the milk and cream together in a saucepan over a low heat.
Add in the chocolate and cook until it is melted.
Stir to ensure it is fully combined with the milk and cream.
Add the syrup if using, nutmeg and chilli powder.
Pour into four mugs and garnish with a small chilli.
4. Creamy hot chocolate
This hot chocolate is full of cream and is gorgeous.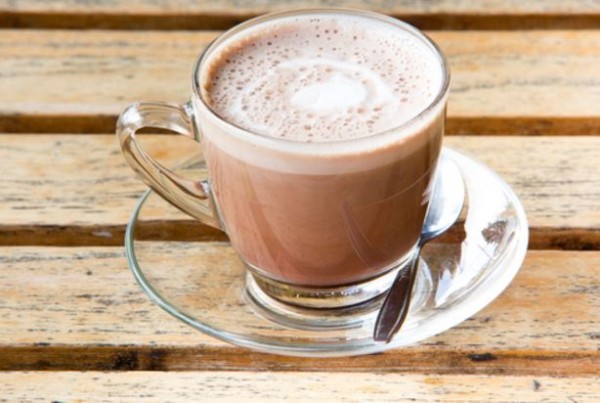 Ingredients:
600ml whole milk
150g sugar
100g cooking milk chocolate
6 tbsp cocoa powder
Pinch salt
1 sp vanilla essence
200g pouring cream
Method:
Pour the milk into a saucepan and heat over a medium temperature.
Spoon in the sugar and stir to dissolve.
Add the cooking chocolate and ensure it is melted before spooning in the cocoa powder.
Add the salt. Stir to combine all ingredients before adding the vanilla essence.
Remove from heat and pour in your cream. Mix to combine and divide into four mugs.
5. Peppermint hot chocolate
Kids will love this delicious homemade peppermint hot chocolate.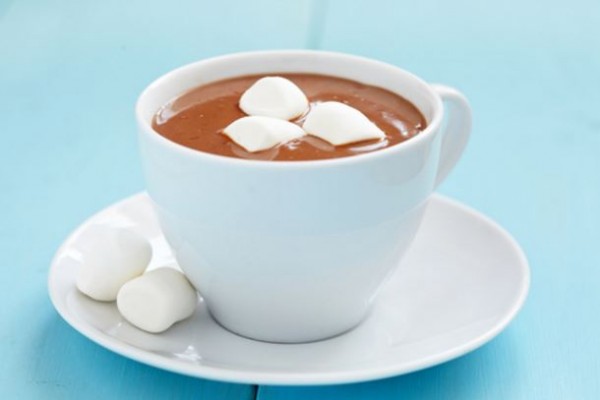 Ingredients:
200g plain chocolate, broken into chunks
600ml milk
150ml double cream
2 tbsp peppermint essence
1 tsp sugar
200g mini marshmallows
Method:
Melt the chocolate in a medium sized saucepan on a low temperature. Keep stirring so it doesn't burn or stick to the bottom of the pan.
Pour in the milk and gently mix it together with the melted chocolate. Continue to cook until the milk is steaming but not boiling.
Remove from the heat and spoon in the cream and peppermint essence. Make sure it is combined together well.
Pour into cups and serve with marshmallows on top.
Ordering your home heating oil has never been easier. Call Emo Oil or order online and they will deliver direct to your doorstep – in double quick time! For more information on Emo Oil's great prices and to place an order, click here.