New research undertaken by Boots has revealed that 84% of women feel that there are not enough supports in place for women who are experiencing symptoms of menopause or perimenopause.
Research showed that the availability of information and help (34%) was lacking for women on the menopause journey. More awareness and public discussion (22%), support and help from doctors and GPs (14%), support from employers (9%), advice (9%), access to counselling (7%) and HRT (5%) were also noted as missing support for menopausal and perimenopausal women.
Almost 9 in 10 (86%) females aged 45-65 who have experienced menopause claim that they would seek support and advice from their GP, with almost 6 in 10 (57%) claiming that they would ask for support from their local pharmacy or a dedicated menopause clinic Those choosing to attend a pharmacy felt that pharmacists provide good advice, are helpful and trustworthy (47%), that it is convenient (22%) and felt that they could be as good as a GP or doctor (16%).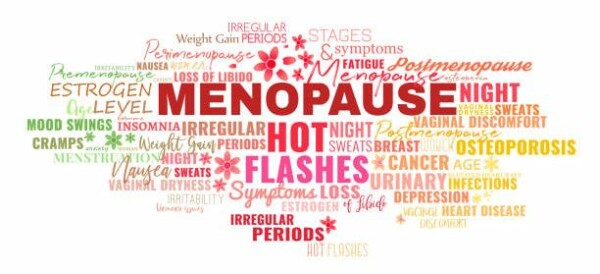 Barriers to seeking advice from a pharmacy include privacy concerns (51%), with women preferring to speak to an expert (12%) or with someone with more knowledge and experience of the menopause (12%). To combat this concern, all Boots pharmacy stores offers a private consultation room for customers. Those who wish to discuss their symptoms in private can enquire with a member of the pharmacy team.
With so many women seeking help from their local pharmacy, Boots has provided comprehensive menopause training to 1,400 No7 Advisors across Ireland and the UK. They understand that women will experience menopause in different ways and with that, can offer a range of advice and support. Information on Boots.ie can be used as a resource for support and advice. Boots is assisting in guiding women as they manage signs and symptoms, and to help them feel empowered and in control. This support, along with products and services, are available online and in stores nationwide.
Women experience a variety of physical symptoms during perimenopause and menopause, that go beyond hot flushes and night sweats. Research shows that two thirds of women noted changes to their skin. Many women do not understand how the skin changes during perimenopause and menopause and there is a need for education and information about the ingredients and products that can help visibly improve the skin during this life-stage.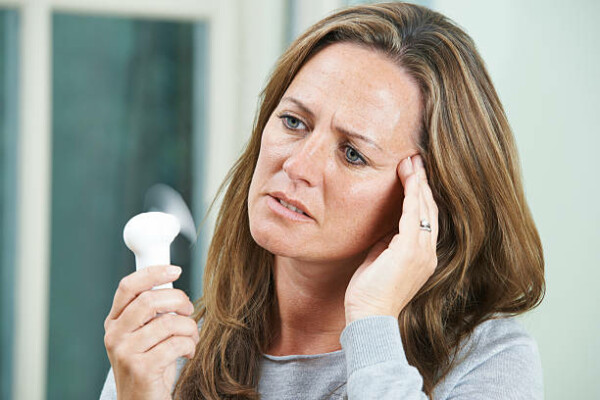 Women who had experienced menopause and perimenopause noticed that their skin became dehydrated (76%). They also noticed a loss of collagen (62%), dullness (48%), increased sensitivity (27%) and discolouration (24%) amongst other changes (6%). Almost 6 in 10 (55%) women who experienced the menopause claimed to notice a change in their hair. Over half of these women noted that hair had become more brittle (58%), hair had thinned (56%), they experienced a loss of volume (48%) and had a dry scalp (44%) amongst other changes (2%).
To aid these symptoms, Boots last year launched a range of products as part of the No7 Menopause Skincare Collection. The range was launched following five years of scientific research and in collaboration with more than 7,000 menopausal women. The No7 Menopause Skincare line comprises an Instant Radiance Serum, Protect & Hydrate Day Cream, Nourishing Overnight Cream, and an Instant Cooling Mist and the newest addition, the Firm and Bright Eye Concentrate.
The Firm and Bright Eye Concentrate instantly refreshes tired-looking eyes and is proven to hydrate dry skin around the eyes. The metal roller applicator provides an instant cooling sensation and targets the appearance of dark circles and wrinkles.
Half of those who have experienced menopause revealed that they had previously sought information on what vitamins, minerals or supplement may support them on the menopause journey. Within that cohort, 32% of women are currently taking some form of vitamins and/or supplements.
Speaking about the research, Director of Pharmacy and Superintendent Pharmacist at Boots, Caoimhe McAuley said "The research highlights that Irish women need robust and reliable support as they experience the substantial impact of menopause on their physical and psychological health. Boots want to normalise this and share expert advice in an accessible way. Guidance provided by trained staff from the pharmacy team and on the No.7 beauty counters ensures that Boots is the best place for women to go to for support with symptoms. I'd encourage anyone needing advice or support to visit their local pharmacy store".
To find out more about menopause related products, visit www.boots.ie.