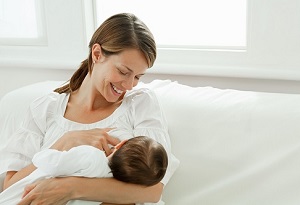 Breastfeeding has become quite the talking point of late, particularly in light of certain breastfeeding shaming stories and demonstrations that have been reported.
Now, it looks like technology is once again stepping in to help mums out, with a new breastfeeding app set to launch this week.
The 'When You Need It' (WYNI) app, created at the University of Windsor, provides parents with answers to commonly asked breastfeeding questions. It will also track nappy changes, feedings and records of their little ones' growth. Furthermore, it will allow parents to access a help section which links back to other valuable sources.
The app, which is available for Android and iPhone devices, will relay information with videos, pictures and helpful diagrams.
The launch of this new parenting aid comes just weeks after the unveiling of a new app designed to help children with autism. Designed by Samsung, in conjunction with South Korean universities, the app is billed to help children on the spectrum learn how to better make eye contact and recognise facial expressions.
Parenting is a tough job, so any help in the form of an app will no doubt be well appreciated.