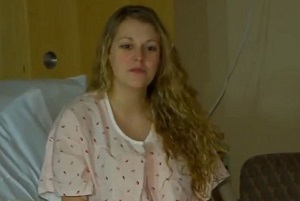 A woman managed the unimaginable by delivering her own baby in a speeding car in the US.
Jessica Thurman and her husband, Danny, were speeding down the Interstate 80 to hospital, when the expectant mum's waters broke.
Having called 911, concerned dad Danny knew that his baby wasn't going to hold out for much longer.
Brave mum Jessica gave birth to the couple's daughter, Ariel Rosa Thurman, as they drove towards the hospital, and driver Danny heard her cries miles before they reached the exit turnoff for the hospital.
Danny recalled: "We got on the ramp. She said, 'It's coming, it's coming.' Going down the road, it comes right out. She was holding the baby. I'm in awe that just happened you know."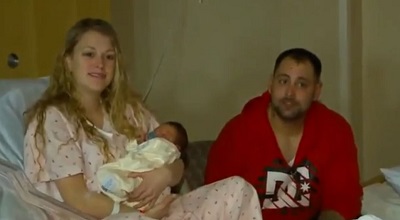 An ambulance was awaiting to take little Ariel and her mum to hospital, and nurses were shocked to hear the story of the little one's birth.
"To be born while driving down the interstate…we've all been going, 'Wow'. And to catch your own baby…," said an astonished Deb Tell, a nurse at Unity Point Health.
Jessica and Ariel are expected to make it home in time for Christmas.