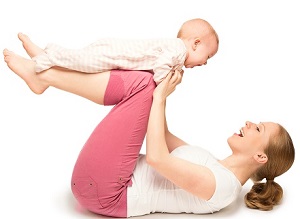 While some people may dismiss the benefits of talking to your baby, new research has revealed that all that cooing to your newborn can have a major impact upon their social development.
Scientists are claiming that speaking to babies as young as a few months old can make them brighter and more sociable, as well as helping them to make friends.
In a new study published by experts Sandra Waxman and Athena Vouloumanos, results show that babies who have been exposed to more human speech are better than their peers when it comes to listening to interesting sound. This, in turn, allows them to more easily absorb information and communicate with others.
Speaking to MailOnline.com, Professor Waxman said: "Because they [babies] are so "clued in" to language, when they are listening to language, their attention to objects and events in the world is heightened. This heightened focus, or attention, promotes rapid learning and discovery."
She added that babies as young as two or three months learn fundamental cognitive and social relations better through listening to speech than in any other context.
So there you have it – don't be afraid to indulge in plenty of chat with your little one.