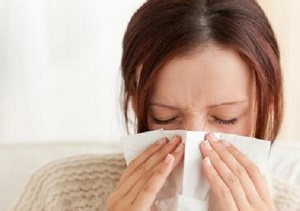 If you have children, you will be only too aware of how often you and your kids pick up every little cough, cold and flu going, but you may be surprised to see the statistics behind your family's illness.
A new study carried out by scientists at the University of Utah's School of Medicine has revealed that large families have viral infections for an astonishing 87% of the year.
The ground-breaking study found that while people living in childless households are infected with viruses for between three and four weeks out of the year, adding one child to the mix bumps that figure up to 18 weeks (which equates to 35% of the year). If you are a parent-of-two, the statistic rises to 29 weeks, while a family of six children will endure viruses for a whopping 45 weeks on average over the course of a year.
According to the report, which was published this week in the journal Clinical Infectious Diseases, the cause of this rise in infection could come down to the immunity of very young children.
The team found that children under the age of five years had viruses in their nasal mucous for 50% of the year, and are one-and-a-half times more likely to display symptoms that would spread infection.
Would you agree with these statistics?