Introducing Mica Pro Eco, the new sustainable car seat from Maxi-Cosi with FlexiSpin rotation. With a long-standing purpose of caring for precious life, Maxi-Cosi wants a legacy that lasts beyond their products to ensure a better and greener world for all of the babies we've safely carried home. That is why the Mica Pro Eco is made with 100% recycled fabrics which is created using 19 plastic bottles for each model, designed to look after our planet for future generations.
To mark the launch of the new sustainable car seat, the brand has teamed up with eco-living influencer Aly Boghici (@allmumstalk). Having started on her journey to a more sustainable way of life five years ago, Aly is here to offer her tips on how little changes can make a big impact on the environment.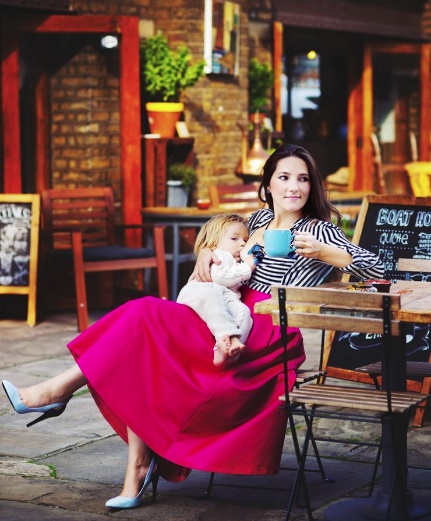 "Five years ago, my husband Justin and I decided that we wanted to be more conscious of our carbon footprint. It's something that we have done gradually, starting with changing our car to electric in 2017 and building-up to moving into an eco-house in 2021. Still, we are constantly learning," says Boghici.
So, where do we start? Here are Aly's top tips on small changes that can make a bigger impact on the future of our planet:
Food for thought
When it comes to embracing a more sustainable lifestyle, start with your food waste. It's something that we try to monitor every day and we teach our children the importance of eating better whilst wasting less. Over 1/3 of all food produced globally goes to waste – that's a shocking stat. You can make a difference by freezing more foods to make them last longer such as bread, fruit and vegetables that can be easily heated and used in smoothies, omelettes, casseroles, or pasta dishes, etc.
Fashion forward
Over the past few years, we have made a conscious effort to shop less, buying more quality items and not spending on fast fashion brands. Following trends is fun, which makes it super tempting, but the reality is there are so many ethical reasons to avoid fast fashion too. Not only is it more likely to be made in a factory where the workers are poorly paid, they are more likely to contain plastic fibres which are terrible for the environment. We now shop more on pre-loved platforms and look for natural fibred garments which are more sustainable, giving new life to many wonderful timeless pieces.
It'll come out in the wash
There are several small steps that you can take to make your laundry eco-friendlier. For example, putting a load on less often and changing the temperature down to a colder setting. 90% of the energy used in a washing machine goes into heating the water, so even the slightest change like washing your clothes at 30֯ instead of 40֯ can make a difference. Another thing that you could also consider is skipping the tumble dryer and opting to dry on a clothes airer instead, or even better, an outdoor washing line. Your clothes will thank you for it too!
Recycle and reuse
This has proven to be quite a challenge, but supermarkets are getting better with the packaging they use on their produce. We proactively look for items that use less plastic, where the packaging won't be going to go into landfill. We're trying the teach the kids to do this too. We make it into a game whenever we go out grocery shopping. You may not be able to do this with 100% of the items that you buy, but it's a good start. There are other things that you can do. If a product does come in a plastic or glass packaging, we try to reuse this in some way. Some things you can return to the store to, refill and reuse, using for storage, turning empty bottles into vases or for arts and crafts with the kids. We aim to reduce our waste as much as possible.
Aly ends by saying; "Don't ever be hard on yourself that it's not coming naturally to you to begin with, we are a generation that has not grown-up with these habits. You will build them over time, and it doesn't have to be perfect to begin with. Our kids are going to be a generation that live sustainably by default, and for us, it's about building them a better, greener future to take things forward."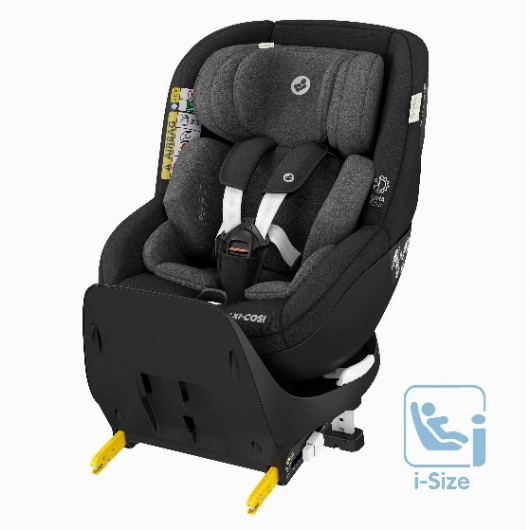 The Mica Pro Eco – the responsible choice:
Made from 100% recycled fabrics
FlexiSpin rotation: rotate using only one hand
Reclines in both forward and rearward-facing positions
Rearward-facing position from birth up to four years old
i-Size (ECE R129) safety as standard
G-CELL 2.0 technology for maximum protection of your child in case of a side impact
ClimaFlow technology ensures that baby is always at the right temperature
3-point harness with one-pull tightening system
Eco Care – the responsible choice
As one of Europe's most trusted car seat brands and leaders in innovation, Maxi-Cosi set the benchmark for a sustainable future and are committed to doing so for the next generation.
The Mica Pro Eco is created using Eco Care. This means that it uses recycled fabrics that are not only soft and breathable but at the high quality that parents can expect from the brand as standard. The covers of the extra-padded seat and soft Baby-hugg inlay are both made with luxurious recycled materials, ensuring comfort for baby, and peace of mind for parents.
Better comfort with CilmaFlow in all the right places
There are now larger ClimaFlow panels on the Mica Pro Eco to allow for improved ventilation to children's head and neck. Breathable foam and fabrics also help encourage better air circulation to ensure little ones are always kept at the right temperature. The Mica Pro Eco also boasts an even bigger recline angle for best-in-class sleep comfort. This provides the most relaxing sleeping position for children, encouraging safe naptimes whilst travelling.

FlexiSpin rotation
Maxi-Cosi's innovative FlexiSpin technology, a built-in rotational system, means that Maxi-Cosi Mica Pro Eco can be smoothly rotated using only one hand, causing less disturbance for sleeping babes. Thanks to the Easy-in harness system, it's quick and hassle-free for parents to get their child in and out of the car, which is just one less thing to worry about.
G-CELL 2.0 – improved impact absorption
To ensure the utmost safety, Maxi-Cosi has improved on their innovative G-CELL Side Impact Technology. This provides an extra-protective built-in guard with its honeycomb shaped shock absorbing structure, meaning that even in the event of a side collision, children are cocooned in the Mica Pro Eco's protective shell. This gives peace of mind to parents, knowing that their little ones are in safe hands.
Maxi-Cosi Mica Pro Eco (RRP £319) is available in signature Authentic Black and Authentic Grey now from all good nursery retailers. For more information go to www.maxi-cosi.co.uk.
Maxi-Cosi Mica Pro Eco (RRP €399) is available in signature Authentic Black and Authentic Grey now from all good nursery retailers. For more information go to www.maxi-cosi.ie.