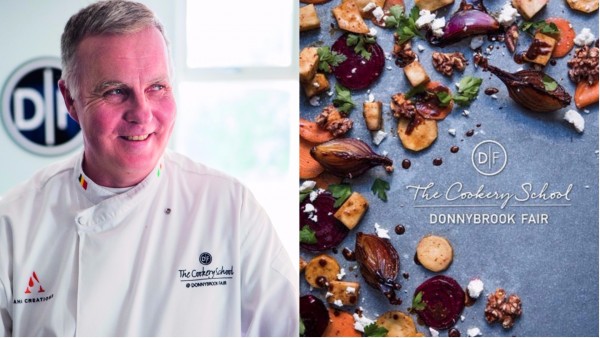 Niall Murphy didn't always want to be a chef. The talented man behind Donnybrook Fair's cookery school, who just released a cookbook with the school's best recipes, worked in the motor industry for 27 years before changing lanes.
Now, he dedicates his life to teaching people how to cook, a job he considers the best in the world. We sat down with Niall Murphy to ask him some questions - from the dish that brings him back to his childhood, to his tips on how to deal with fussy eaters and his 3 best recipes for the kids' lunchbox.
How did you get into cooking?
Like most, I was encouraged from a very young age to cook with my mum. I have such happy memories creating food with her and making an awful mess in the kitchen!
What is the one dish that brings you back to your childhood?
Ham stew! This was a stew my mum used to make in her pressure cooker. Even now, in her 80s, she makes it for me today when I want the ultimate comfort food.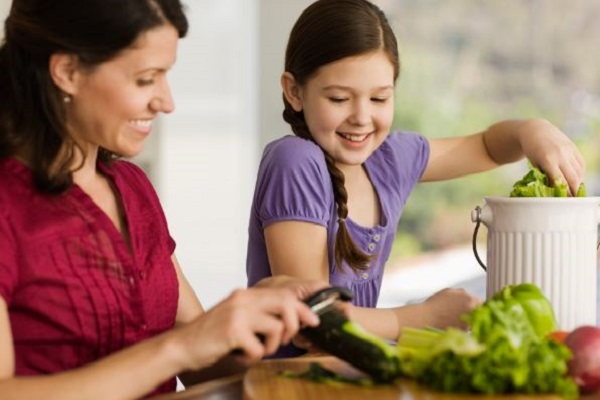 What would be your one advice to someone who thinks they can't cook?
Cooking is all about confidence. I have many students who come to the school thinking they can't cook. In many cases, it is down to them trying recipes that didn't work and thinking it is a reflection on their ability.
The best advice I can give them is to start with very simple recipes that they know work and then build from there.
What advice would you give parents whose kids are fussy eaters?
I come across fussy eaters here in the children's classes very regularly. The best advice I can give parents is to include children in the discussion about what's for dinner and then in the making of the dinner itself. Fussy eating can be a very complex issue but I find in the kids camps that children are more inclined to try food they have created.
Cooking for themselves can remove some of the suspicions that children have about food. I also recommend great patience as encouraging children to try food they would not ordinarily eat is a long process - but in the right environment it can be overcome.
What are the 3 dishes you think all parents should master?
Making bread, healthy granola and for a treat... a chocolate mousse.
What is the one mistake people make in the kitchen that annoys you the most?
Not cleaning as they go. It is very difficult to work in a chaotic environment with pans and dishes piling up. Many times I see someone taking a hot tray from the oven and having nowhere to put it.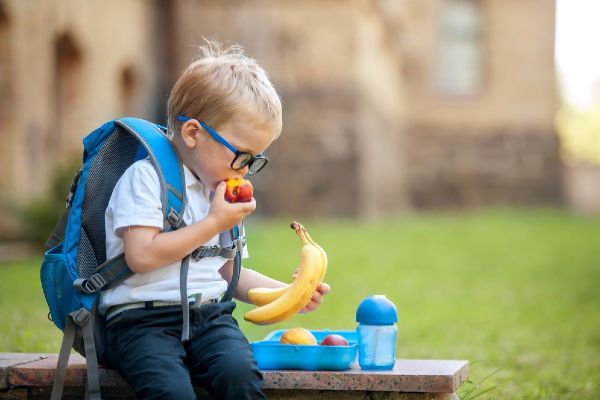 Do you have 3 quick lunchbox ideas?
We run a very successful healthy lunchbox class here in with Heather Leeson on Glenville Nutrition. Actually in all our children's week camps we include a day on this specific topic.
The top three ideas are banana and chocolate cookies, homemade pitta chips with red pesto and granola pots.
What do you think of the clean-eating trend?
I would certainly encourage everyone to try to eat healthier. I believe very strongly that when we learn to cook for ourselves we control the salt, sugar, additives and preservatives that are in our diet. This can only be a good thing.
The real secret to eating healthily is balance so I would recommend eating a balanced diet. I am not a big fan of eating trends as people regularly fall in and out of such trends.
However learning to cook for ourselves and reducing the level of processed food we consume can only be positive for our health.
Do you think it is important to teach children how to cook?
Cooking is a life skill, so it is very important to teach children to cook. Like so many things in life, the earlier children understand the fundamentals of cooking, the less likely they are to default to processed foods.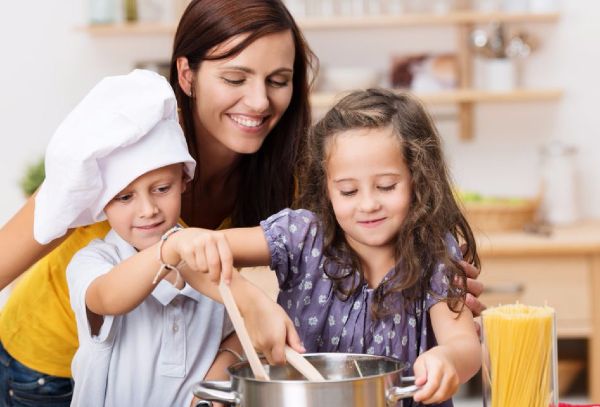 Do you find it hard to cook/eat healthy on a daily basis?
In a word... yes. The cookery school is a very busy environment and sometimes we have back-to-back classes with very little time between sessions. However, I plan ahead so have dishes pre-made which can be easily reheated.
What are the 3 essential tools everyone needs in their kitchen?
Good knives, large chopping boards and good quality pots and pans. If I can I add a fourth essential tool... an instant read food probe. This helps cook food to perfection every time.
What is your favourite dessert?
This changes as I discover new deserts all the time. Currently it is a Limoncello lemon tart with a blueberry compote.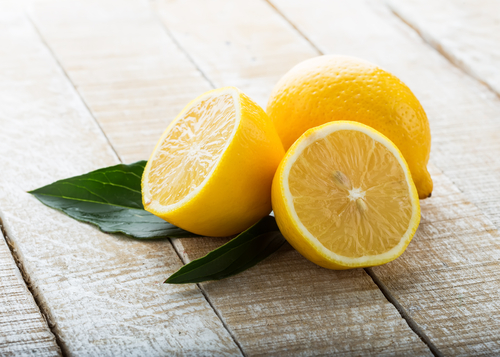 Any advice for busy parents who feel like they don't have enough time to cook?
Plan ahead is the best advice. Prepare in advance and use the freezer. For example, I make a large batch of the base sauce for the Mediterranean Seafood Stew in the book.
I then freeze this in smaller batches. When I go out to work in the morning I take a batch from the freezer and leave to defrost in the fridge. When I get home I reheat the sauce, add some seafood to poach for 10 minutes and dinner is ready.
Another tip is if you are doing a roast chicken on a Sunday, then buy an extra large one so that you have enough chicken leftover for the following day. Remove all the chicken from the carcass and keep it in the fridge overnight. The following day, you can shred this and add it to the recipe for the Asian broth for a really quick dinner.
Do you have some shortcuts to save time in the kitchen?
One of my greatest food heroes is not to try to make everything from scratch; mixing high quality bought products with homemade recipes saves time and also stress when preparing dinner.