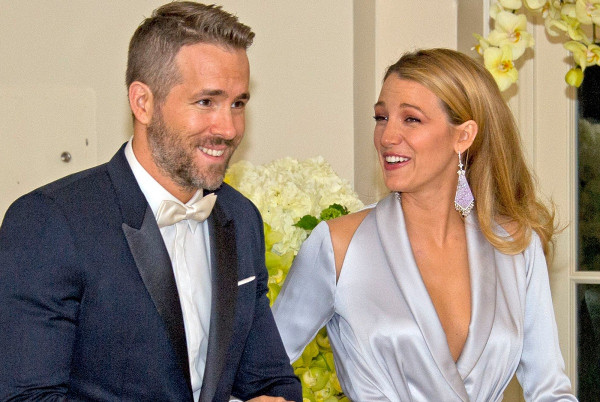 There's so much more to Ryan Reynolds and Blake Lively than stunning good looks and impeccable style – they also happen to share a wicked sense of humour.
This was put on full display this week, when Ryan expertly trolled Blake on the set of her new movie, The Rhythm Section.
Blake is playing the role of a 'heroin-addicted prostitute' in the spy movie, which is currently being filmed in Dublin.
The role is probably the grittiest that Blake has ever tackled, and she was barely recognisable yesterday when she was photographed on set.
Dressed in a purple tracksuit and clumpy shoes, with an oversized puffa jacket and her hair chopped up around her ears, the 30-year-old looked a million miles away from her usually glamorous self.
And one person who was not about to let the moment pass without comment was husband Ryan, who took to Instagram to troll his wife over her 'new look'.
Posting a photo of Blake on set, Ryan cheekily added in the caption, "#NoFilter."
As you can imagine, fans of the couple were in stitches over the post, and took to the comment section to share their appreciation.
"Someone's sleeping on the couch for the next year," wrote one follower.
"Always gorgeous…she could make a bin bag look like high fashion," added another charmer!
Blake previously opened up to Vanity Fair about the importance of undertaking a physical change for her portrayal of the role.
"You always see that thing in movies where, if a woman is a prostitute or a sex worker, you always think, 'I don't want the guys to be grossed-out by her. We have to still make her kind of sexy…tragically sexy, but, you know, music video…,'" she said.
"If you drive down Skid Row, that's not what you see. That's not the truth. So, it's really important to us to show a woman who society has written off and society has forgotten about."
We've said it before, and we'll say it again – Blake and Ryan are couple goals!