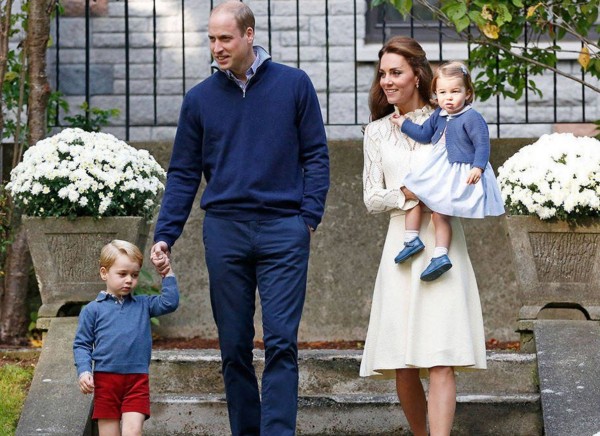 We always imagined Kate Middleton as a very natural mum who never gets stressed about her parenting skills.
But to our surprise, she recently admitted she's faced "a lack of confidence" in her parenting.
Yesterday, she attended the launch of series of educational films created by Best Beginnings, a Heads Together partner, to raise awareness of maternal mental health challenges.
Kate gave a speech in which she referred to her own struggles with adjusting to being a mum to George, two, and Charlotte, one.
While Kate described becoming a mother as "a rewarding and wonderful experience", she said it was also "a huge challenge".
Kate acknowledged that although she had more support at home than most mothers, she still experienced difficulties.
"Nothing can prepare you for the sheer overwhelming experience of what it means to become a mother. It is full of complex emotions of joy, exhaustion, love, and worry, all mixed together," she said.
Watch The Duchess of Cambridge speak at the launch of the @BestBeginnings 'Out of the Blue' film series, with @Heads_Together pic.twitter.com/1mMupReocK

— Kensington Palace (@KensingtonRoyal) March 23, 2017
Kate added that her identity changed from that of an individual to that of a mother overnight. Like all new mums, Kate admitted to feeling unsure at times.
"There is no rule book, no right or wrong - you just have to make it up and do the very best you can to care for your family", she said.
"For many mothers, myself included, this can at times lead to lack of confidence and feelings of ignorance", Kate admitted frankly.
She went on to discuss how new mothers with mental health problems faced even more adversity.
"Two in 10 women will suffer mental health issues that can occur during pregnancy and in the year after birth, often clouding their moments of joy with a real sense of darkness and isolation.
"Many of these women also suffer in silence, overwhelmed by negative feelings, but also afraid to admit to the struggles they are facing due to the fear or shame of what others might think."
The Duchess hears from mums who have shared difficult experiences of becoming parents with @bestbeginnings to show it's OK to ask for help. pic.twitter.com/CgNYMYuC0D

— Kensington Palace (@KensingtonRoyal)
She urged mothers who are feeling under pressure or suffering with mental health issues to seek medical help and speak up about what they are going through.
"It's OK not to find it easy. Asking for help should not be seen as a sign of weakness."
It's very refreshing to see Kate admit she's struggled from time to time. Being a royal mum comes with huge expectations, and it must have been difficult for Kate to speak out about what she went through.
Over to you, mums – what do you think about Kate's admission?