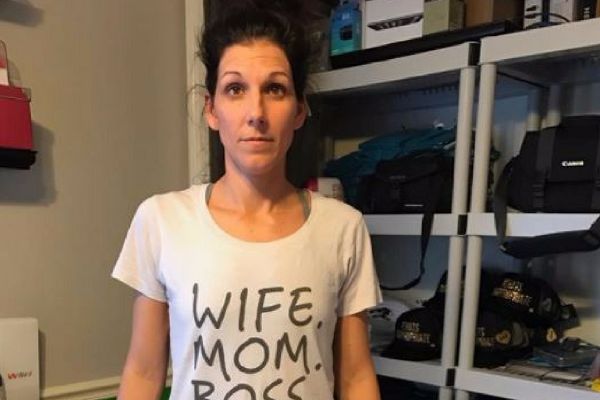 We all love autumn but spare a thought for those who don't get to experience the joys of crunchy leaves and cosy scarves.
Mum Meredith Masony lives in Florida where the weather is still very hot and humid at this time of the year.
Unlike some of her friends living in cooler areas, Meredith isn't quite ready to embrace pumpkin spice lattes, cosy jumpers and Halloween costumes.
The mum blogger behind the popular blog That's Inappropriate shared a video of herself explaining why autumn isn't all fun and games where she lives.
"I need to talk to all of my Facebook friends who are posting about their delightful fall weather," she began.
"Shut up. I don't want to hear about your crisp, delightful, apple-picking, cider-sipping weather. It is like 157 degrees here in Florida!"
"I'm stuck to the seat of my mini-van", the mum-of-three explained. "I'm going to have to request help to be peeled out after doing the grocery shopping".
She went on to explain why Halloween presents challenges for her and other parents living in warmer areas.
"My kids are asking me, 'Um, can I be Chewbacca for Halloween?' No, son, you can't.
"You will have heat stroke, and I will have to carry you the rest of the way collecting your candy for you, giving you electrolyte replacement because it's going to be 110 degrees on Halloween. No, you cannot be Chewbacca, son. Think", she urged her offspring.
Meredith went on to say that even playing football outside with her kids is out of the question because it is too warm outside at the moment.
"It's so hot and there is no end in sight for us. So, please Facebook friends keep your delightful crisp fall air and all of your holidays a secret. I don't want to know!"
"There will probably never be fall weather for us", she concluded wistfully. "Think about the rest of us out here in the blazing heat that will never experience fall weather. Fall sucks!"
We thought Meredith's rant was hilarious. Did you enjoy it mums? Let us know.