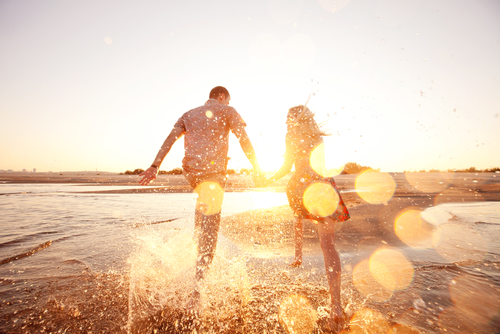 For most families, summer is the best time of the year to go away on a holiday as the kids are off school. However, if you aren't fond of high temperatures or you don't fancy bringing a young child to a place that is very hot, it can be a little tricky organising a vacation.
So, to make deciding on a destination a lot easier on you, we have compiled a list of five places that might suit your needs:
1. Brittany, France
Brittany in the north of France does enjoy gorgeous sunshine but the average temperature for July is about 21°C making it perfect for those non-sun worshipers.
2. Vienna, Austria
With water and touristy things to do, and temperatures generally staying around the mid-twenties in July and August, Vienna in Austria would make a great destination for a family holiday.
3. Bled, Slovenia
For a cheap but cheerful holiday without the intense heat, why not head to Bled. Temperatures can reach about 26°C in July, but on average it will generally be around the low twenties.
4. Stockholm, Sweden
Stockholm has incredible scenery and with temperatures averaging out at around 22°C in July, this is perfect if you are not fond of the heat.
5. Nantes, France
Located in the west, Nantes is right on the Loire River and is a beautiful example of old, traditional France. With maximum temperatures reaching the mid-twenties, this is a fantastic location if you don't want anywhere hot.