With Halloween just over two weeks away, usually we would be up to our eyes with decorating the house, organising costumes and stocking up the cupboards with an obscene amount of chocolate and sweets.
Even though it's often chaotic, we can't help but still get excited about and look forward to the Halloween season each year. However, as we're all well aware, things are going to be a bit different this time due, to the ongoing Covid-19 pandemic.
Former Minister of Health, and current Minister of Further Education, Simon Harris took to Instagram yesterday to address the children of Ireland, to give them a "blunt and honest" update about the status of Halloween, and whether or not they can still go out trick-or-treating.
"I've gotten lots of contact from lots of children asking about Halloween, and in the past when we've been blunt and honest with our kids they've responded with such resilience," Harris stated.
"'It's been so tough for them, they've had communions cancelled, confirmations cancelled, schools closed, exams cancelled, graduations moving online and all sorts of different things."
"In relation to Halloween, let me say this — it's going to be different this year. It's not a good idea to start traipsing around to everybody's house — but that doesn't mean you can't have a good time," the Minister assured.
"It doesn't mean you can't dress up in a scary costume, it doesn't mean your mum or dad can't get treats into the house or watch a spooky movie or play some games."
"Let's make sure that the only fright we give each other is maybe the frightening Halloween games we play, and not the fright of people getting sick," Harris warned.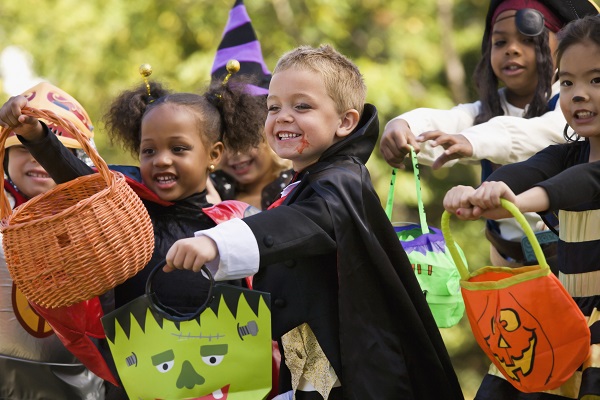 Many parents and followers of Simon Harris left comments underneath the Instagram video, praising him for his sense of empathy and understanding.
"As ever, nail on head, thank you... keep us going!" one follower wrote.
"Brilliantly put, I totally agree. Thank you for taking the time out on your Sunday to do this. Much appreciated and needed," a second follower commented.
Meanwhile a third wrote, "Possibly the only Minister with empathy for how we all are trying to cope and live with Covid."
If you or your little ones are looking for things to do on Halloween night, to make it spooky and special without going door to door trick-or-treating, then check out our Great ideas to make the most of Halloween.