Emmerdale stars Matthew Wolfenden and Charley Webb are expecting their third child together and the doting parents just revealed the due date.
During an interview on Lorraine, Matthew couldn't help but gush about their growing family. The parents already have two sons- eight-year-old Buster and three-year-old Bowie.
The dad shared the sweet baby update during his interview. He said their third child will be born in nine weeks, meaning Charley's due date is at the end of July or early August.
Host Lorraine spoke to the dad about their growing family and he couldn't help but gush about their impending arrival.
The actor said: "Yeah, in nine week's time or around that. We've got two boys, Buster and Bowie, so they're nine and three. So yeah, expecting in around nine weeks' time."
Charley and Matthew revealed their baby news in February.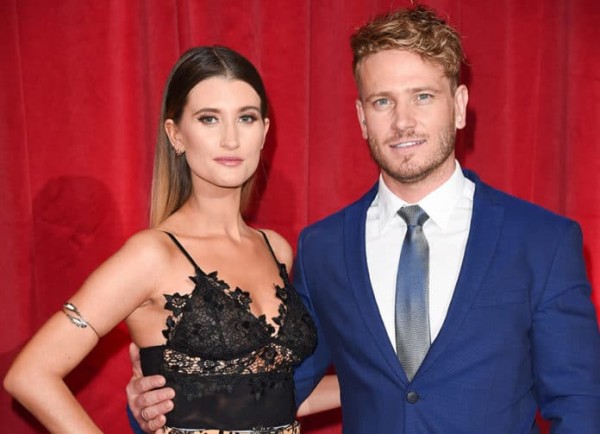 The couple announced their joyous news in a touching Instagram post. The proud mum shared numerous photos from a family day in the snow.
In one image, her two sons Buster and Bowie held up a light box that read: "Buster, Bowie and…" the soap star simply captioned the snap #Number3.
The parents have decided not to find out the gender of their third child as they want it to be a surprise.
Matthew and Charley have been together since 2009 and tied the knot at Ripley Castle, Harrogate on February 10, 2018.