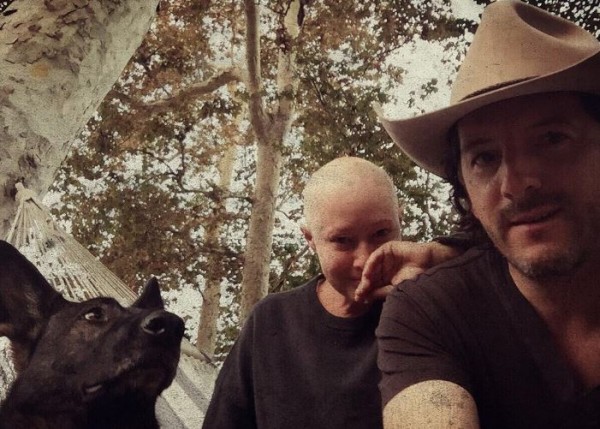 In February of 2015, actress Shannen Doherty was diagnosed with breast cancer and just a few short months later underwent a single mastectomy.
The 45-year-old is currently undergoing chemotherapy, but has been taking to Instagram as part of the #loveyourspousechallenge to pay tribute to her husband, Kurt Iswarienko, of five years for helping her through the tough times.
The former Beverly Hills, 90210 star explained that it was actually Sarah Michelle Gellar who suggested she take part in the social media challenge, after "[Michelle] was telling [Shannon] about going through old photos and the memories and emotions they evoke."
In a recent post shared on Instagram, the 45-year-old honestly writes how while she loves the photos of her wedding day the photos of the two of them now are her favourite "because now is the challenge."
"It's challenging to love through grief, sickness, an uncertain future. It's hard to feel sexy and beautiful when going through chemo and therefore it's challenging to allow one to love you," she posted.
"I imagine my husband has faced challenges during this time with me and yet here we are... stronger than ever. More in love than ever. More trusting, more supportive."
Throughout the challenge the Charmed star explained how her marriage is even better now, as she explains the vows they made at their wedding couldn't ring any truer than now.
"Those vows have never meant more than they do now. Kurt has stood by my side through sickness and makes me feel more loved now than ever," she wrote under a photo of her on her wedding day.
"I would walk any path with this man. Take any bullet for him and slay every dragon to protect him. He is my soul mate. My other half. I am blessed."
SHARE her beautifully honest posts.