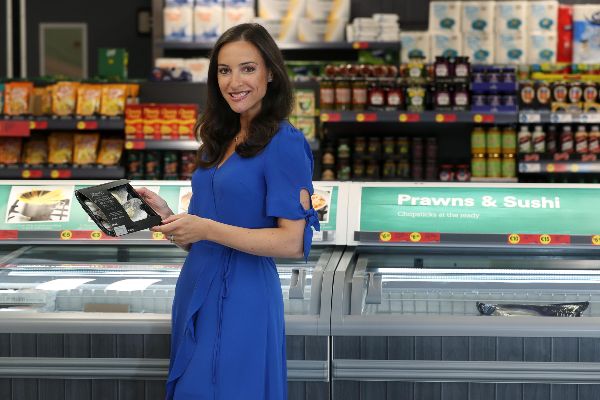 It's a common misconception that food we freeze simply isn't as healthy for us as fresh produce, but Iceland is here to set some things straight with its new 'Power of Frozen' summer campaign.
As busy mums, we know that there isn't always time to cook meals from scratch. We know that we could make our lives that bit easier by turning to our freezer; stocking up on nutritious food that we have tucked into the drawers. But, who else can often feel a niggle of guilt for going to the freezer? We can't help it; we feel we should be making meals from almost nothing - even if we know there aren't enough hours in the day to fit everything in.
Research* carried out by Iceland Ireland, which has 23 stores nationwide, shows that 56% of mums regularly cook food from scratch to freeze it for later, with 47% admitting to doing so for convenience reasons.
However, 47% of mums who participated in the research did not realise that many foods are more nutritious when frozen, due to preserving immediately and locking in the nutrients at the source. And regardless, frozen food is always going to be part of our diet, so we may as well be aware of the nutritional value and know that there are healthy options available, that we can feel confident putting on our family's plates.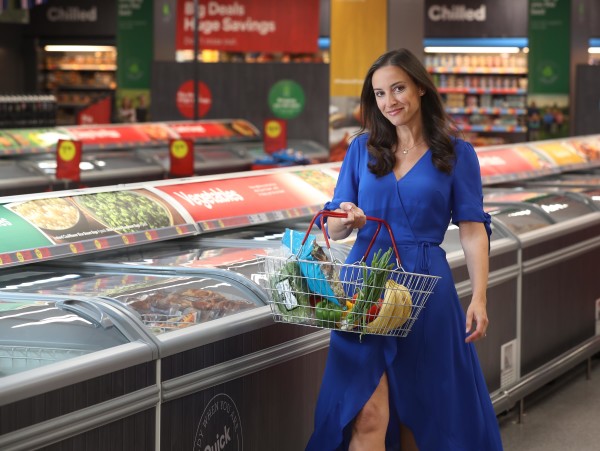 Even batch-cooking can take up time, so for a helping hand, qualified nutritional therapist and mum-of-two Elsa Jones encourages mums to make their cooking days that bit easier by using Iceland's pre-prepared healthy frozen meal options.
As well as batch-cooking, using food made from healthy vegetables, berries, meats, seafood and ready-made meals and snacks you can stock up the freezer and stay healthy all week long - and it's all available in Iceland.
Below, she shares some of the benefits of frozen food and how you can seamlessly add it to your diet and meals:
Fruit is just as good frozen
"Iceland has a great range of frozen berries to make tasty, quick smoothies in the morning which makes for an ideal summer breakfast or even a dessert."
Do lunch a little differently
"Iceland has also added a variety of nutritious and delicious options for lunches, which will come as welcome news to mums grappling with trying to keep lunchtime fun and healthy during the summer holidays. For families who love fish, you can head in-store, find a variety you like and then pop them in the freezer for an easy, tasty summer lunch."
Choose multi-purpose vegetables
"Make your meal go further with their range of versatile vegetables which can be eaten in different ways, including pureed, sautéed or added to other foods."
Eating frozen is a fantastic way to get nutrition without worrying about food spoiling, according to Elsa. Here are a few more facts you might not know about freezing your food:
Eating more frozen food could halve your food waste! It's easier to control portions and anything unused can be frozen for another meal, saving you more money
Freezing food is a 100% natural process without the need for additional artificial preservatives. All of Iceland's food is free from artificial colouring and flavouring
Thanks to freezing technology, people can enjoy all types of food throughout the year - regardless of the season - at affordable prices!
It can help with the safe storage of food! Freezing food can reduce many potentially harmful microbes, which cause food poisoning
*Survey carried out among 97 mums in Ireland
For more info more on the healthy benefits of eating frozen food, read more about their Power of Frozen campaign HERE.