'Obese': Horrible trolls target heavily pregnant Beyoncé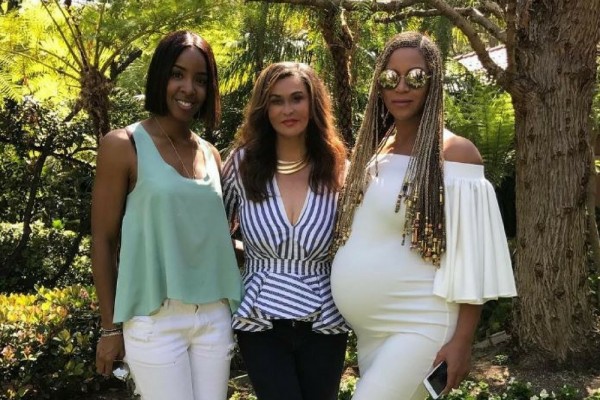 Pregnant Beyoncé has been targeted by nasty trolls who insulted the superstar and mocked her for gaining weight.
The comments came after Beyoncé, who is expecting twins in June was photographed leaving a showbiz party with husband Jay-Z.
The famous couple were attending a party to celebrate the birthday of Lenny Santiago, the senior vice president of Jay-Z's music label Roc Nation, according to The Mirror.
When pictures of the heavily pregnant star leaving the party started circulating on the internet, trolls began criticising the singer's weight gain, calling her "swollen", "obese" and "fat as hell."
It's a pretty low blow from the trolls, given that Beyoncé is expecting twins very soon, have they never seen a pregnant woman before?
Naturally, Beyoncé's loyal Beyhive came to her rescue answering the critics with hilarious and cutting remarks. "Are Beyoncé fans calling her fat now? Y'all have no boundaries, she's carrying two babies!" tweeted one.
"Omg Beyoncé has gotten so fat" she still a queen and you still a peasant, next!" wrote another.
Another Facebook commenter wrote: "Fat or pregnant with twins?? She's put weight on and looks healthy!! I wish I looked like this in my last pregnancy, pure morning sickness and looked like a zombie mum."
Beyoncé was due to due perform at Coachella this year but pulled out on the advice of her doctors who told her she needed to rest. The star revealed that she wouldn't be able to perform at the popular festival but would return next year as a headliner.
As carrying twins puts more strain on the body, Beyoncé was right to take these precautions to avoid preterm labour.
Beyoncé's mum Tina Knowles recently shared photos of her enjoying Easter celebrations with Kelly Rowland and her family and we have to say, Queen B looks glowing.
Tina also posted a video from her Easter party that showed Beyoncé and Jay sipping tea and relaxing.The surprisingly intimate post showed the superstars just hanging out and enjoying some quite time among friends and family, including Kelly.
Beyoncé herself has also shared some recent photos on her Instagram, rocking some stunning maternity looks.
We doubt Beyoncé is too bothered by the trolls, she has more important things to worry about. Plus she recently hit 100 million Instagram followers, talk about social media domination!