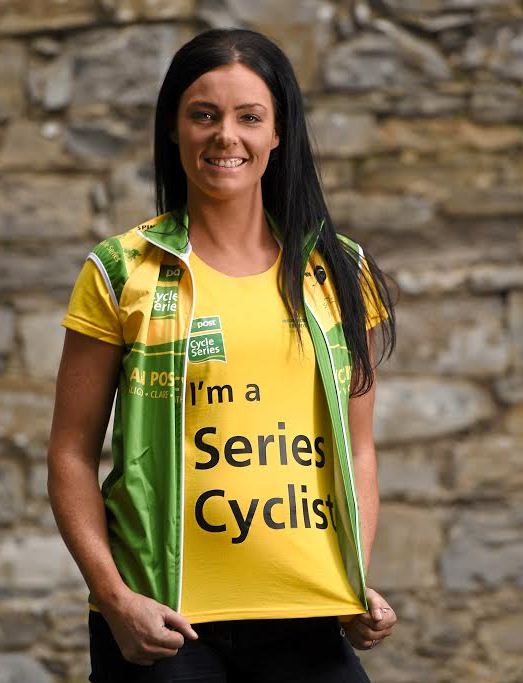 If you find juggling family commitments, work responsibilities and a fitness regime a little overwhelming from time to time, then don't worry you're not alone!

We caught up with 400 metre runner Marian Heffernan to get an insight into how the pregnant mum-of-two manages to balance being a mum with keeping fit and maintaining a healthy diet!

Marian, who took part in the 2012 Olympic Games and will be participating in the 2015 An Post Cycle Series, chatted to us about finding time for yourself, setting fitness targets and remembering to treat yourself from time to time!

This is Marian's second year as a Cycle Series Ambassador and despite her athletic background she admits she was 'completely unprepared' for last year's event. Using the 2014 event as a learning experience, Marian who is expecting her third child in seven weeks, says she cycles three to four days a week in preparation for this year's five event series.

The 32-year-old mum discussed her training routine in the run-up to the event, which gets underway on Saturday May 2nd with the An Post Yeats Tour of Sligo, and said: "I'm kind to myself! I keep it to about an hour, I stick to flats and I train locally which makes it easier."

The mum-of-two opened up about her post-baby routine and encourages mums to take time for themselves through exercise. Commenting on the benefits of regular exercise, Marian says: "It gives you time to yourself and has such a positive impact on your emotional wellbeing."

If you're concerned as to how you can possibly include another activity into your already jam-packed day, fear not! The proud Cork woman says the key is to integrate exercise into your current routine. Marian recalls times when she found herself sitting in traffic before deciding her husband, Irish race walker, Rob Heffernan, could finish the car journey without her so she could walk or jog the final 5k home!

Acknowledging that time is a major issue, Marian says it's important to set targets for yourself to ensure you stay motivated. Devoting just twenty minutes to yourself three times a week is enough to notice a difference in both physical and emotional wellbeing.

As a result of their athletic backgrounds, Marian and husband Rob enjoy a healthy diet and nutrition plan, but know that relaxing on this front is necessary from time to time, happily saying: "We'll definitely treat ourselves to cake and coffee!"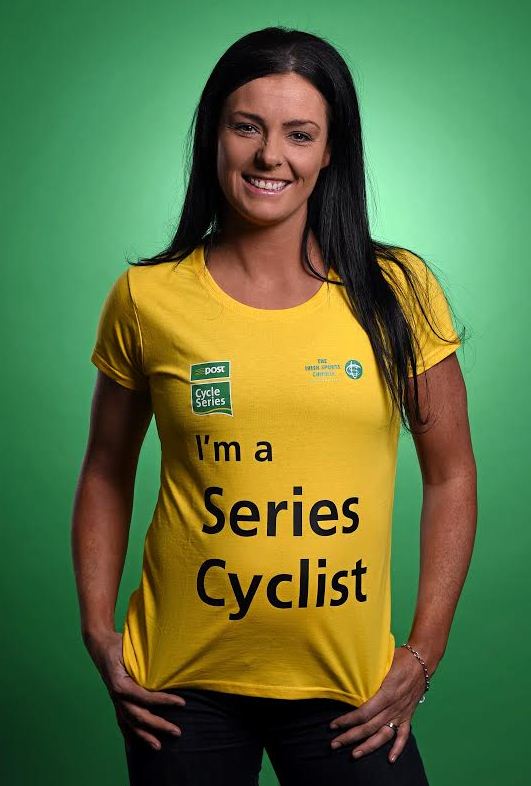 Like any mum, Marian says there are times when juggling family responsibilities and after-school activities means she finds herself reaching for quick and easy dishes, but tries to keep them as healthy as possible. "Throwing a tin of tuna in on top of a dish of microwavable veg is better than stopping off in a garage for a roll, isn't it?" She has a point!

If you're serious about improving your exercise routine then Marian advised you to remember that food is your fuel, so opt for the healthier options if you want to be able to maintain and meet your exercise goals.

If you're interested in taking part in the An Post Cycle series, but not sure if you're to the challenge, Marian admits that she too started as 'a complete novice'. She wanted to vary her routine so she used the bike as an outlet instead of the gym and now thoroughly enjoys her new activity which she says has helped her maintain her fitness levels since her retirement.

Marian understands that the event and preparation itself may seem a little daunting, but urges the public 'not to complicate it.' Integrate the bike into your routine, make use of the cycle lanes in your community and get peddling!

The Olympic runner has wonderful memories of last year's An Post cycle and can't wait for this year's one to get underway, saying: "The weather was unbelievable, the atmosphere was so relaxed and the scenery was incredible. I just love the day out at the Cycle Series. It's a great to get Rob and the kids and just spend the day together on the bikes. It's something every year we love to do as a family."

Over 16,870 people took part in last year's event, which caters to all ages and abilities, and it looks like the numbers are set to increase again!

Will you be following Marian's lead and hopping up on that saddle this summer?