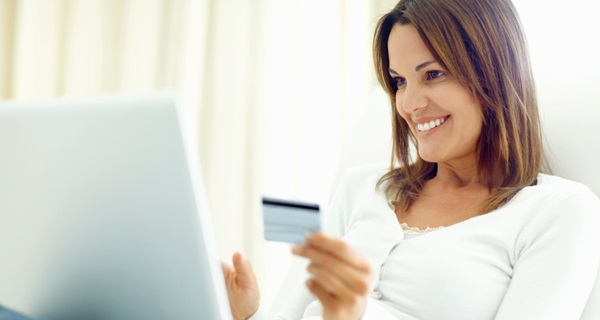 As if the temptation to splurge on life's finer things wasn't bad enough, online shopping has made the struggle all too real in recent years.
While this modern convenience has made it possible to make a purchase anywhere at any time however, new research from Littlewoods Ireland shows that Irish online shoppers tend to follow certain patterns.
Online data has afforded Littlewoods Ireland, the country's leading online department store, the chance to take a really close and specific look at our online shopping habits – with some very interesting results.
For instance, have you ever wondered when the most popular time is to buy knickers? According to Littlewoods Ireland's data, it's 8.23pm on a Thursday evening.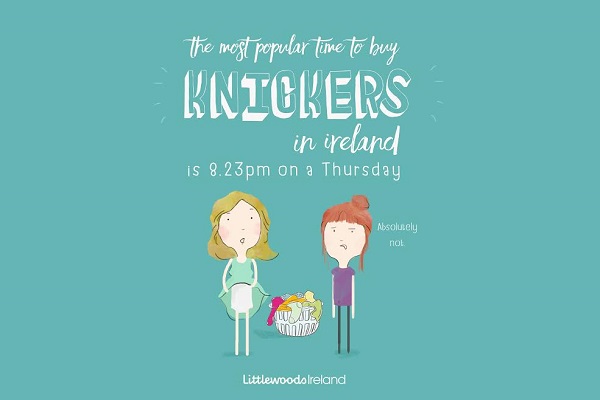 Can you guess when new tights are most in demand? It's no surprise to learn that sales reach their peak at 9.27am on a Monday, just after half the nation's females have torn a ladder!
The data also shows that not only do we have an unhealthy tendency to eat our lunches at our desks (raise your hand if you're guilty), but we also engage in a little online shopping during our hour off - dresses are the favourite 1.34pm purchase, apparently.
Commenting on the findings, Karen Nason of Littlewoods Ireland said that the data has coined a new gauge for retailers: "We're calling it the Body Clock Retail Index. It's a measure of how shopping in Ireland varies according to the time and day of the week. Thanks to mobile devices and online shopping, it is possible to buy anything for every occasion, wherever you are, twenty-four hours a day."
Do your habits fall in line with the above statistics?