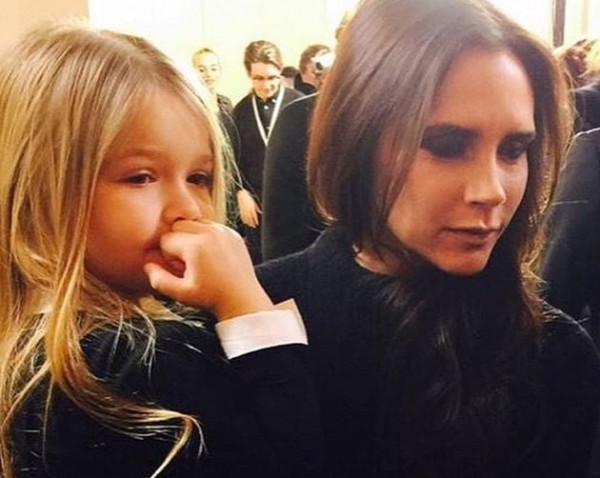 It seems Harper has started to develop a strong sense of style if Victoria Beckham's latest comments are anything to go by – or else she has simply reached an age where she is embarrassed by her mum!
And while Victoria DEFINITELY knows a thing or two about fashion, it seems her daughter doesn't agree with every outfit choice that she makes.
The mum-of-four was talking to The Telegraph when she recalled a time her youngest child pulled her up for her school collection outfit, saying her kids "definitely tell [her] when they don't like what [she's] wearing".
"I had something on to pick up Harper from school the other day, and she asked me if I would please not wear that for school pick-up," she said, before adding that her kids are at an age where they just want to "blend in".
But Victoria may have to get used to her only daughter's criticism, as it seems her youngest child has been bitten by the fashion bug.
In fact, the tot has already mastered a very unique talent: running in heels!
"She has been able run in [Alia] platforms for a few years right now she can wear heels like most grown ups cannot!" Victoria said to ITV's This Morning recently.
SHARE if you can relate!